ABI home from home: A UK love story
15th February 2021
It's February and love is in the air! Here in the UK, there are so many destinations that enchant us into an everlasting love story and to celebrate we recently asked our social media community to nominate where they've fallen head over heels in love with their surroundings. The huge response we received showed that there is no denying the shared admiration we have for the places we call home.
There was one love story that took our breath away and we knew we had to share. One of our top fans, David, admires the East Coast so much that he chose to sit his new ABI Langdale there. "I Absolutely adore the East Coast and the Lincolnshire Wolds in the UK, stunning towns, countryside, beaches and walks, hence siting our new ABI Langdale in the area." We love how much he LOVES this stunning part of the UK and that's why we're featuring it as our Destination of the Week in a Valentine's special.
A walk by the sea is special in so many ways as it often reminds us of our childhood and making new memories with loved ones. You're always rewarded with an energising sea breeze, sounds of crashing waves and incredible wildlife discoveries.
David has kindly shared some hidden gems that will allow you to experience the beauty of the East Coast in the same way he does, including coastal paths that will sweep you off your feet. Unmissable hotspots include Huttoft where you can park almost right on the beach or Theddlethorpe which is home to miles and miles of endless, golden sand.
"There are several fantastic beaches and something for everyone."
The North Sea Observatory at Chapel Point offers stunning views out to sea and the beautiful animals that call it home. It is perfect for families and those enjoying a nice relaxing walk along the beach. The building includes exhibitions on the local area's rich natural history, an art space, a café, public toilets and serves as an impressive gateway to the Coastal Country Park. It's definitely a spot for the bucket list once it's safe to do so!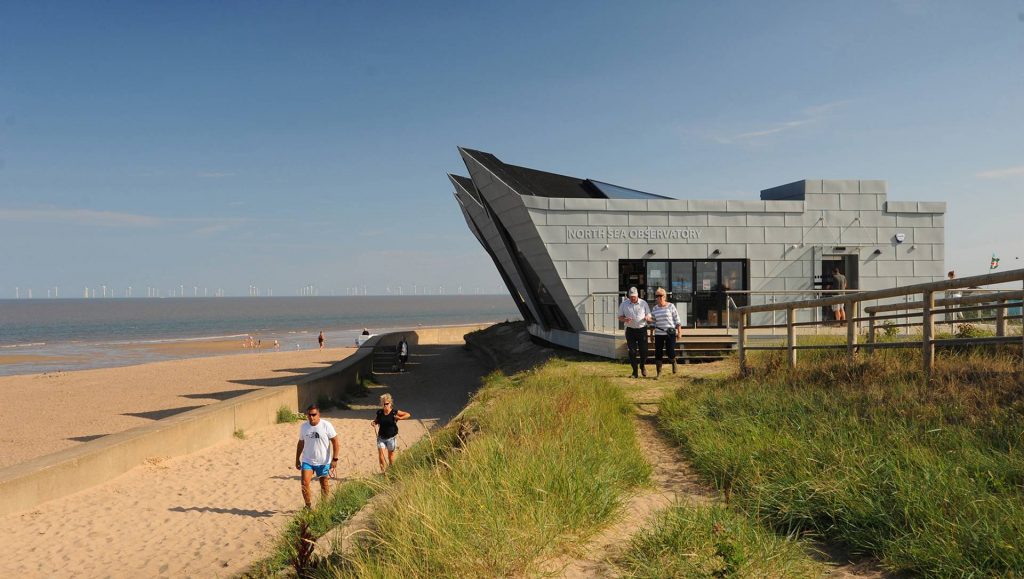 If you're more of a countryside sweetheart then there's also Snipe Dales Country Park, just a 20-minute drive inland. The attractive valleys offer wonderful views of the southern Lincolnshire Wolds. The reserve has one of the few surviving semi-natural wet valley systems, while the Country Park offers mixed woodland walks. This environmental diversity supports a wide range of birds and other wildlife including butterflies and dragonflies.
Gibraltar Point Nature Reserve is another of David's recommendations. Known for its impressive views, sheer scale and diversity of wildlife, Gibraltar Point is worth visiting to fully appreciate its landscape. Covering 1,100 acres of pristine coastline and recognised as an area of international importance, the reserve extends about three miles along the Lincolnshire coast.
David is keen to share his love for the East Coast and believes that there is something for everyone here. It's also home to his ABI Langdale at the Rod & Line Country Park, near Thorpe St Peter. His holiday home is the ideal peaceful escape to the country but within reach of a range of beautiful beaches.
"Our Langdale at the Rod & Line Country park is a quiet place in the country but perfect for all the beaches."
That's the beauty of owning an ABI in your favourite UK destination as the lifestyle gives you so much freedom. It's the great outdoors with the comforts of home – enjoying clean air, spectacular views and falling even more in love with the nature that surrounds us. Then, retreating to a home from home with thoughtful finishing touches and just the right amount of luxury.
Are you longing for a romantic getaway on the coast? Take a look around our holiday homes to find your perfect match and start your ABI life. Make sure to also follow us on Facebook, Twitter and Instagram for even more UK destination inspiration.