After spending the festive period with friends and family, relaxing and enjoying ourselves, January can sometimes be a bit of a shock to the system. Perhaps you're going back to work, or the little ones in your life have started school again? While some of us might be missing the festive period already, we think that January is a really exciting month. With the whole year ahead of us, it is a time to plan and look forward to the good times. With this in mind, we have put together a list of 20 things to do whilst spending quality time at your ABI in 2018:
Watch the sunrise from your ABI
Explore the local countryside
Treat yourself to a meal out at a local café or restaurant
Make the most of the facilities your park has to offer
Go for a walk on your nearest beach
Celebrate the Royal Wedding by hosting a get together at your ABI
Get stuck in to a really good book
Have a craft day in your ABI
Create a playlist to enjoy on a rainy day
Invite friends and family to stay with you
Find out what events are on at your Holiday Park
Watch a film with your loved ones
Send us a photo of your ABI – we might feature it on our social media pages
Dine on your decking

Photo taken by Ananyah

Make ice cream from scratch
Try a new water sport
Visit local events, such as a Food Festival
Learn how to play a new card game, or board game
Teach your grandkids how to bake
Most importantly – relax and enjoy!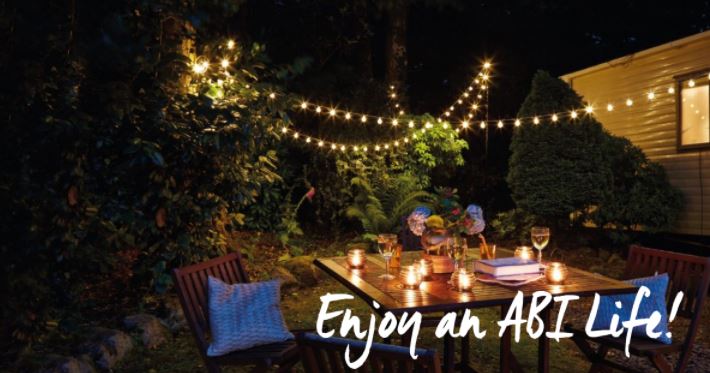 We hope that you are now looking forward to a year of adventure, relaxing with loved ones and enjoying an ABI Life – as much as we are!
Looking for a bit more ABI fun? Then check out our brand new Fun and Games section!