August 1st was Yorkshire Day, so this month we're celebrating the best of Yorkshire by bringing you a selection of the best little-known places to visit in the county. With everything from the serene to the adventurous, these places would be worth making the trip from your ABI 🤩
Fountains Abbey – Ripon
Fountains Abbey is one of the biggest and best-preserved Cistercian monasteries in England, originally founded in 1132 before its dissolution in 1539. Remains of this impressive abbey still reach to almost full height, with the 300-foot long vaulted cellarium considered one of it's most magnificent features ⛪
Once you've explored the old buildings and beautiful park grounds, you can enjoy refreshments and a rest in the tearoom or have a browse around the lakeside shop. Whether you come for a short look or want to explore every nook of the ruins, Fountains Abbey is a great peaceful day out from your ABI home.
Keighley and Worth Valley Railway – Keighley & Haworth
Whether you're a railway enthusiast or are simply looking for an adventure, this preserved steam railway will transport you back to the past. Set in the Pennine hills and running between Keighley and Oxenhope, there are plenty of things to do on the railway and in the surrounding towns and villages 🚂
After taking a steam-hauled train down from Keighley, you can visit the museums or stop off in Haworth, where the Brontë family once lived and wrote their tales, and explore the cobbled street town for a bite of lunch. And keep an eye out for Oakworth station that's made its fame on the big screen 📽️
Wharram Percy – Malton
If you've ever wanted to be transported back into medieval Britain, Wharram Percy gives a wonderful insight into villages of the past. This 7th Century village was populated until its abandonment in the 1500s, but substantial parts of the church remain along with the outlines of around 30 houses seen in the ground 🏘️
Graphic panels across the village tell the story of the people and the buildings over the ages, so you can catch a glimpse into people's lives over time. This remote location is peaceful and quiet for most of the year, giving you a chance to take it all in – and have some great conversations on the way back to your ABI.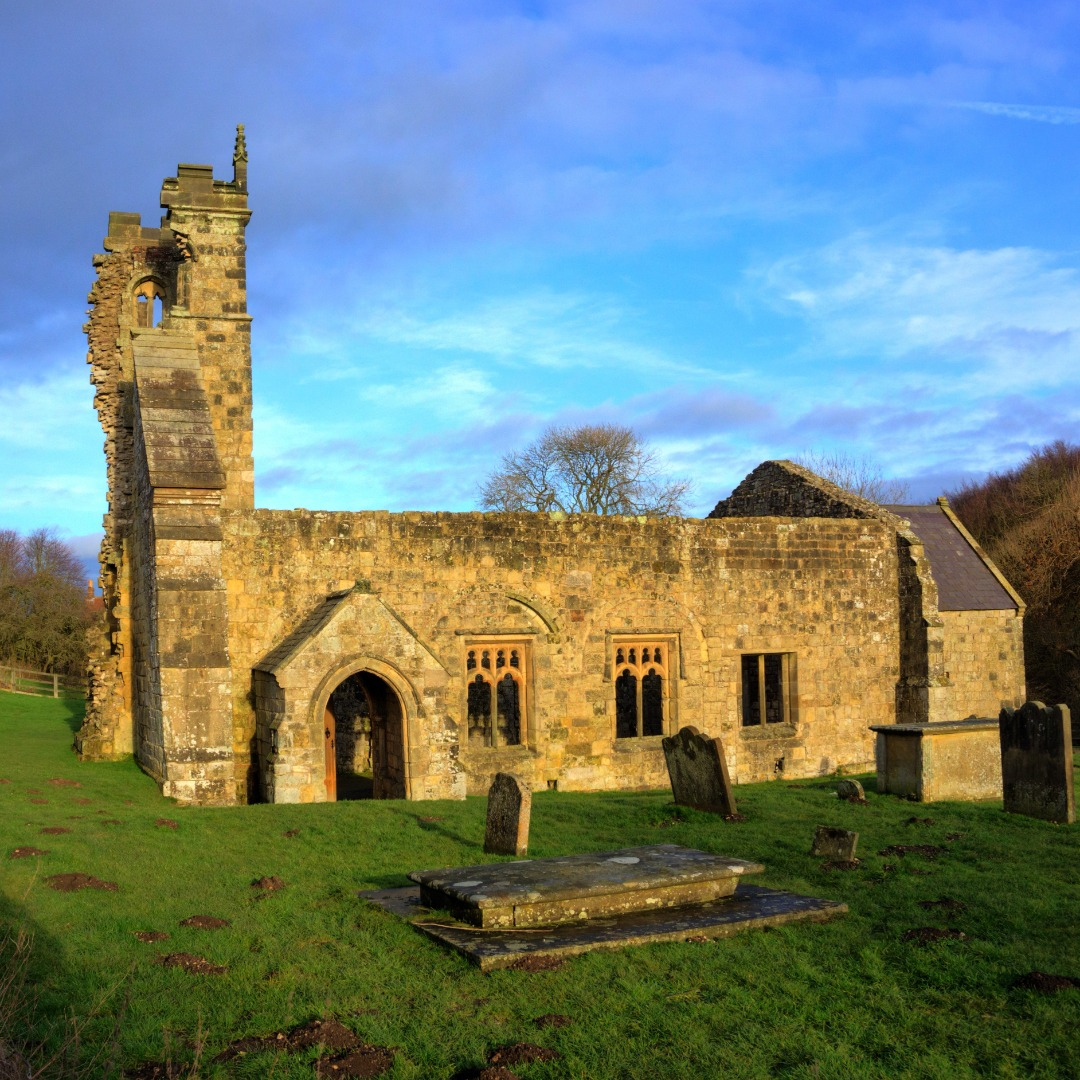 Potteric Carr Nature Reserve – Doncaster
A remnant of a once-vast fenland that stretched all the way from the Humber basin to the coast, the Potteric Carr marshes are an oasis nestled between a motorway and a railway. Despite being hidden between man-made infrastructures, this area is home to wildlife all year round 🦋
An array of different animals, insects, wildflowers and greenery can be seen across the area, with walking routes available through the wetlands and wooded areas. With a visitor centre complete with a café and gift shop, you can have a whole day of fun before coming back to your ABI for a well deserved cuppa ☕
Forbidden Corner – Tupgill Park
A labyrinth of chambers, tunnels, follies and surprises, the Forbidden Corner is a magical place hidden on the edge of the Yorkshire Dales. Whether you're with little ones or simply young at heart, there's plenty to do and explore here in this maze of wonders.
From finding secret passageways to seeking out all of the unique buildings and sculptures, this is a place that needs exploring more than once. And the new roof terrace is a great place to refuel after some serious adventuring. By the time you get back to your ABI home, you'll feel like you've come from another world! 🌍
We'd love to see any hidden spots and secret spaces you've visited on your holidays with ABI. Let us know by tagging us on Facebook, Instagram, or Twitter 🤗