Our new Collection and campaign is all about celebrating the Great British Holiday. So with that in mind, sending the blogger Lucy Roberts and family to enjoy their very own British holiday, staying in an ABI Holiday Home at Tattershall Lakes Country Park, felt like the most fitting way to mark the launch…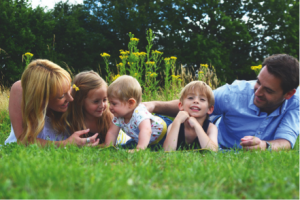 "When we first arrived we were so impressed by our ABI – it's a proper home from home, and much better than anywhere we'd stayed before! It even had things like a full size fridge/freezer (great for a stash of ice creams!) and a dishwasher (meaning no washing up for me!).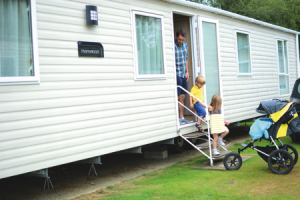 We really did love the park too – it has all the charm of a traditional British holiday but is modern and up to date too. We played mini golf (more times than I care to count because Dylan loved it), took Ashlyn for her first ever swim, and we spent ages at the lakeside beach where Rich and I could chill on a sun lounger with a Daiquiri and a beer while the older children played happily on the sand or in the water and the baby snoozed in her buggy. We ended up not leaving the park at all, because there was plenty to keep the kids happy while it still felt like a chilled out break for us!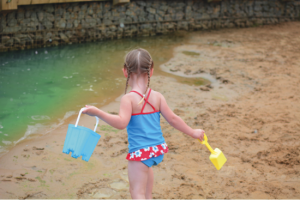 After having lots of fun on the park itself each day, we really appreciated that we could go back and have calm and cosy evenings at our ABI.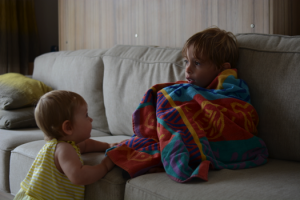 There were so many lovely touches in the holiday home that we loved – like the wireless speakers for listening to music. The thing we loved most of all though I'd say was the big sliding doors which allowed us to really seamlessly enjoy the inside and outside. We had regular visits from the local ducks on the nearby lake, and enjoyed watching the world go by through the big windows. Plus the kids absolutely loved people (and plane) watching. And it was lovely to have a summer breeze blowing through!
It honestly didn't really feel like we were in a caravan, it was most definitely a holiday home!"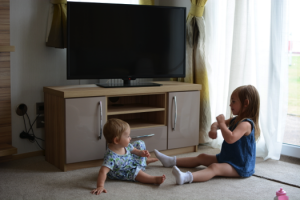 "I liked our holiday and I want to go back again and play mini golf and go swimming and to the park." – Dylan, age 5.
"I want to go back to our caravan. I had a cosy bed didn't I!" – Everly, age 3.
Take a look at the original blog from Lucy by clicking here.
The park visited by the Roberts family was Tattershall Lakes Country Park, Lincolnshire. For more information visit awayresorts.co.uk.
The park is full of exciting activities for the whole family to enjoy, but its biggest attraction has to be the impressive lakes that are dedicated to water activities such as waterskiing, jetskiing, wakeboarding and some great fishing. There's also a swimming pool on site, as well as a spa, gym, bars and family diner.