An ABI life is the great outdoors with the comfort of home – enjoying clean air, spectacular views, and of course peace and quiet. From English and Scottish countryside views, to Welsh walks and Irish beaches, there are many places to admire a beautiful sunset, without having to travel far. So, this Valentine's day, create lasting memories at one of these romantic sunset spots, right on your (ABI) doorstep.
One of the most spectacular sunsets in Scotland, Misty Island at Loch Lomond offers a marvellous place to take a moment of calm in this tranquil setting. Looking out from the bay, you can see across to the spellbinding, lone Milarrochy Bay tree submerged on the East bank shore. Then, you can retreat from the chill of the Scottish weather to cosy central heating and electric fire in the comfort of your ABI.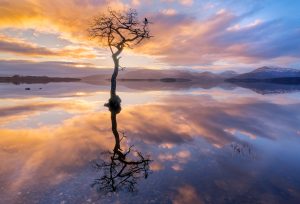 From the Scottish Highlands to the southern tip of Cornwall, Penzance is home to one of the nation's prettiest sunset spots. Spend the day in the charming town, wandering through antiques and art shops as you go. Let the day drift into night and find a secluded spot along the coast to await the sun setting on the horizon.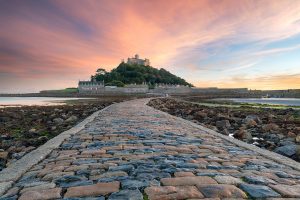 Set in the middle of seven miles of golden sand, Bournemouth Pier has stunning views across the bay, making it a favourite destination to go and see the sunset. Take a stroll down the pier whilst revelling in the sights of the Isle of Wight on one side and the Purbeck Hills on the other.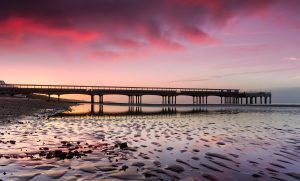 Orrest Head offers spectacular panoramic views to watch the sun go down over Lake Windermere. Make your way along the woodland path taking you to the magical sunset viewpoint, loved by locals and visitors alike. Then, make the descent back to our Holiday Home, The Windermere, inspired by the beautiful British countryside. This home away from home allows you to eat, sleep and breathe the country life every second you're away.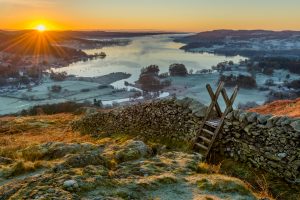 The rope bridge connecting Carrick-a-Rede to the mainland is a fantastic spot to photograph your Northern Irish adventure. Not only will you be treated to a spectacular sunset view of the Causeway Coast, but you might also see dolphins or basking sharks lurking in the turquoise water beneath.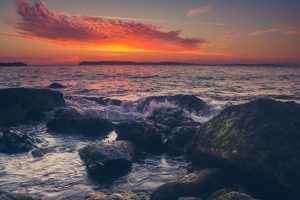 The ABI life allows you to spend quality time together without any distractions or screens and to appreciate the natural beauty the UK sunsets have to offer. We would love to hear where your favourite sunset spots are so please let us know on our Facebook, Twitter or Instagram!