It's time to get your garden ready for spring 🌻 
Whether it's clearing out weeds, preparing the soil or early planting. We have some great tips on how to get your garden ready for the months ahead.
Grow your own produce
Organic fruit and vegetables growing in your garden, doesn't that sound like a dream? Although sunshine may not always be easy to find in the UK, try to pick the most open and sunny spot available in your garden ☀️
Soil is extremely important in growing the best fruits and vegetables so make sure you've prepared it well and removed any weeds or stones. Don't forget to hydrate your soil by watering it, especially during dry spells, and either filling it with compost or feeding it some fruit & veg plant food. 
Finally, decide which fruits and vegetables you'd like to plant and prepare yourself for your neighbours to begin asking to try your delicious, organic fruits and vegetables 🍅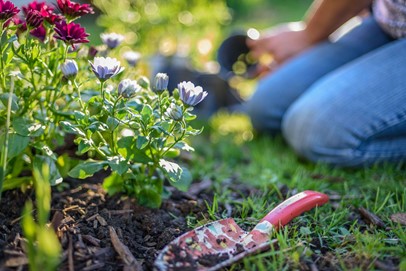 Add a pop of colour
Add some life to your garden by filling it with beautiful colours and lovely scents 🌷 
By planting wildflowers, sunflowers or primrose blooms in mid-spring, you'll be able to fill your garden with colour by the time summer knocks at your door.   
Some other plants which bloom during the spring and summer months are: reticulata irises, tulips and snowdrops 💐 
What are you planning on planting first?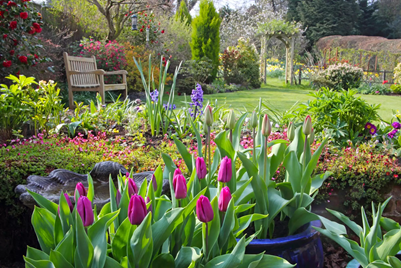 Bring nature to your door
Spring welcomes back animals awaking from their winter sleep 🦔
Bees are spotted more frequently, hedgehogs begin to come out of hibernation and birds are singing louder in the sunshine 🐦

Invite nature to your garden by placing bird feeders in trees, encourage growth of grass for wildlife like hedgehogs to enjoy and provide a freshwater source especially during the warmer months.
Gardening
Create a garden you are proud of and can't stop showing off to your family, friends and neighbours 🌻

Not only will it make others feel jealous of your garden, it will create the perfect place for you to spend time alone or with your loved ones.
Just don't be afraid to get your hands dirty!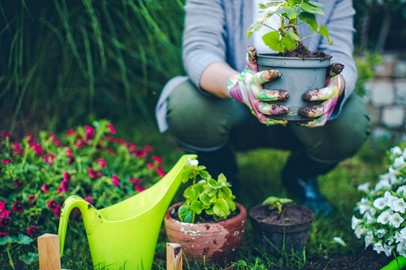 Spend some valuable time with your family and friends
With the sun shining, it is the perfect opportunity to spend more time in your garden. Invite your friends and family over for a well overdue BBQ or spend some quality time with your children and grandchildren planting flowers, fruits and vegetables to pick in the summer when they're ripe 🍓
Share your home away from home with your loved ones and show off your new found love for gardening!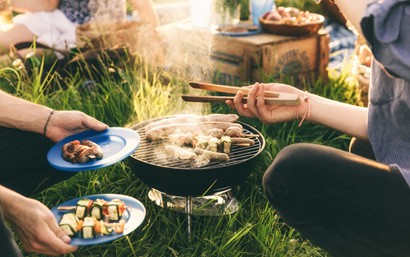 Share your spring garden ideas with us on our Facebook, Instagram, and Twitter.