It's officially autumn, can you believe it!  🍂 
To start this season, we have put together a bucket list to give you and those that you spend time with at your ABI, some inspiration on what to get up to in the next couple of months.
Host a board games night 
As the days start to become shorter and evenings are longer and darker, you're likely to be spending more time indoors. You can't go wrong with a games night, so why not host your own?  
You can include family favourites such as Bingo, Scrabble or Monopoly. Top tip: Ask everyone who's attending to bring a game along, so that there's plenty to last the night. You could also make the night even more fun by adding prizes for each game winner. Another tip: don't forget to provide lots of snacks! 
And don't forget to all get into your pyjamas to make it the perfect night in.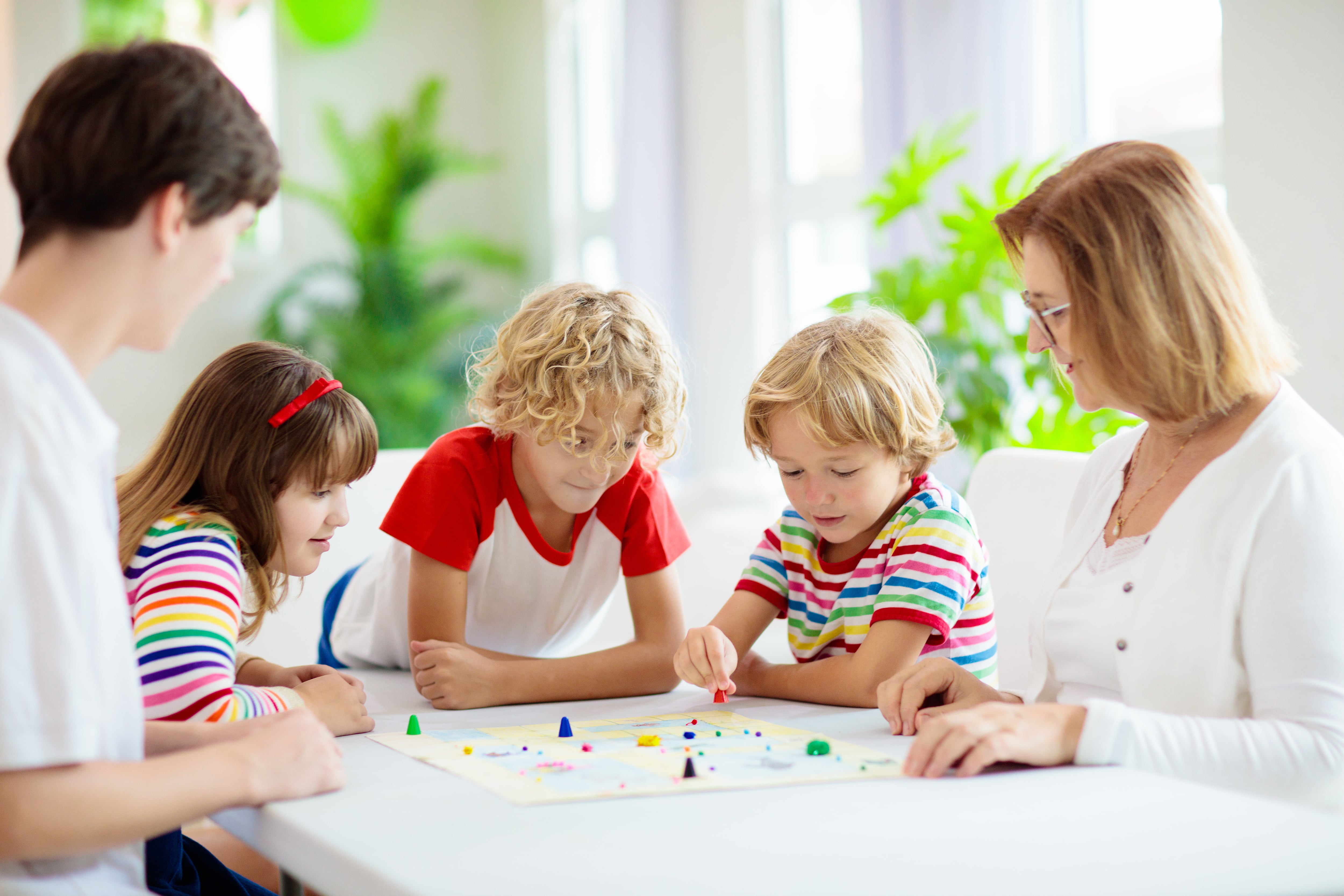 Go on a walk & create some autumn crafts 
It is a beautiful time of year to take a walk, just make sure to get wrapped up for the cold weather before you admire the colourful autumn foliage.   
Parks are often likely to have lovely, brightly coloured leaves and woodlands will have plenty of pinecones. So whilst you're on your way, if you are looking for an idea to keep your children/grandchildren entertained, why not collect some pinecones or the autumn leaves and make some prints by using use paint and pressing the leaves onto paper.  
Another autumn craft you could create is a leaf crown. Simply collect plenty of leaves and stick them to a strip of paper, sticking both ends of the paper together to make a crown.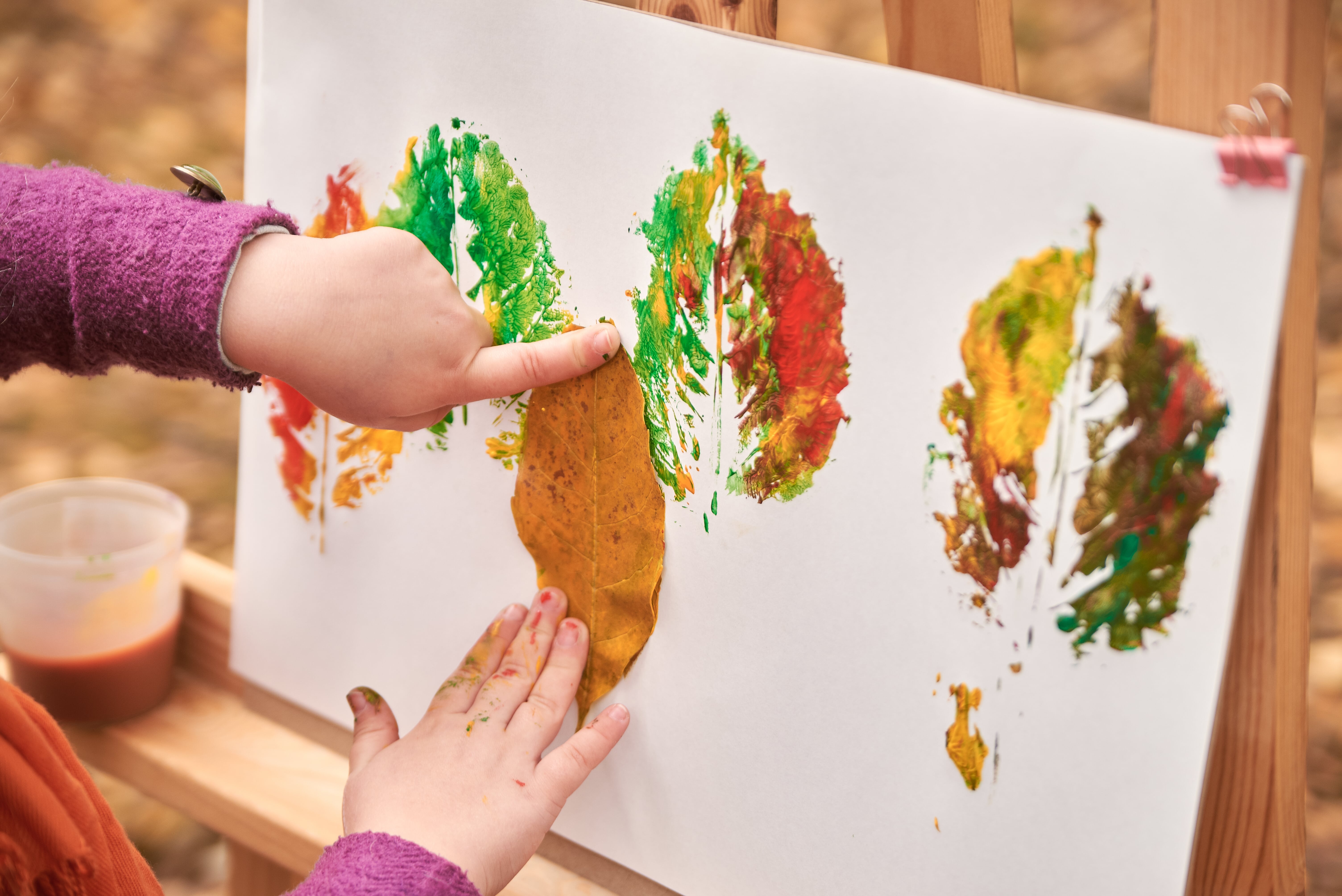 Get baking 
Bake a traditional ginger cake for an afternoon tea treat 🍰 We have put together a recipe for you to follow which makes 16 squares of Parkin.  
For this recipe, you will need; 200g of butter, 1 large egg, 4 tbsp of milk, 200g of golden syrup, 85g of treacle, 85g of light soft brown sugar, 100g of medium oatmeal, 250g of self-raising flour and 1 tbsp of ground ginger.  
Preheat the oven to 160

°

C and use some of your butter to grease a deep 22cm square cake tin and line with baking paper. 

 

Next, beat the egg and milk in a jug together with a fork. Then melt the syrup, treacle, sugar and butter together in a large pan on heat until the sugar has dissolved and then remove from the heat. 

 

Mix together the oatmeal, flour and ginger and stir into the syrup mixture, adding in the egg and milk afterwards. 

 

When all the ingredients are mixed, pour it into the tin and bake for 50 minutes – 1 hour until the feels firm and is nicely crusted on top. 

 
Cool the parkin in the tin and try keep it cool in foil for up to 5 days before eating, as this is the best time to eat it as it becomes softer and stickier 👌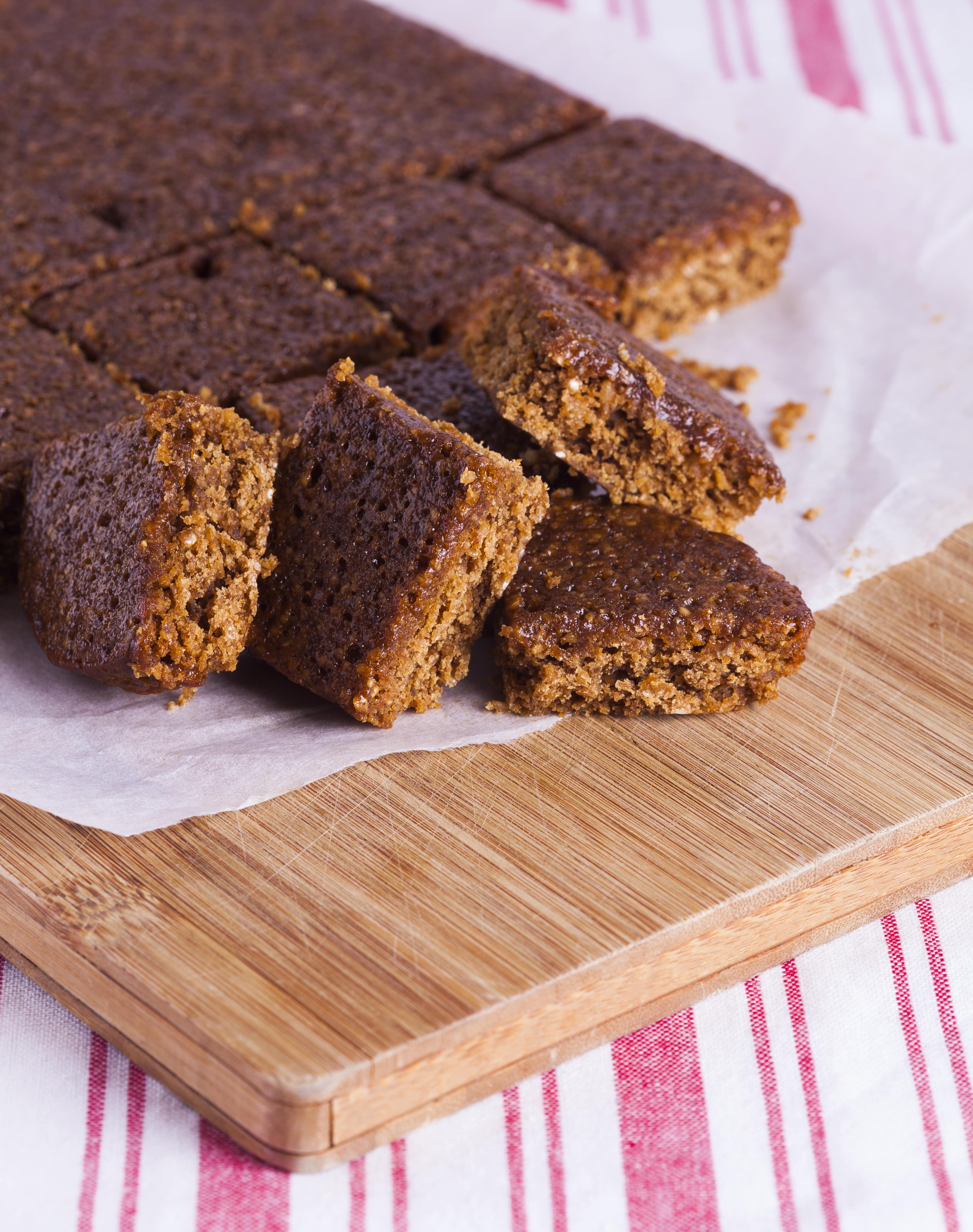 Go pumpkin picking & carve a pumpkin 
There's no better time of year than October to visit a pumpkin patch 🎃 It is one of the most exciting autumn things to do for families! But you will need your wellies and a big coat. 
Here are some suggestions of locations for across the UK: 
Piglets Adventure Farm in Kent 

 

Cattows Farm in Leicestershire 

 

Farmer Copleys in Yorkshire 

 

Tulleys Pumpkin Farm in West Sussex 

 

Avon Valley Adventure Park in Bristol

 
The best part of this activity is getting creative and designing your own jack-o-lantern ready to show off at your holiday park 👻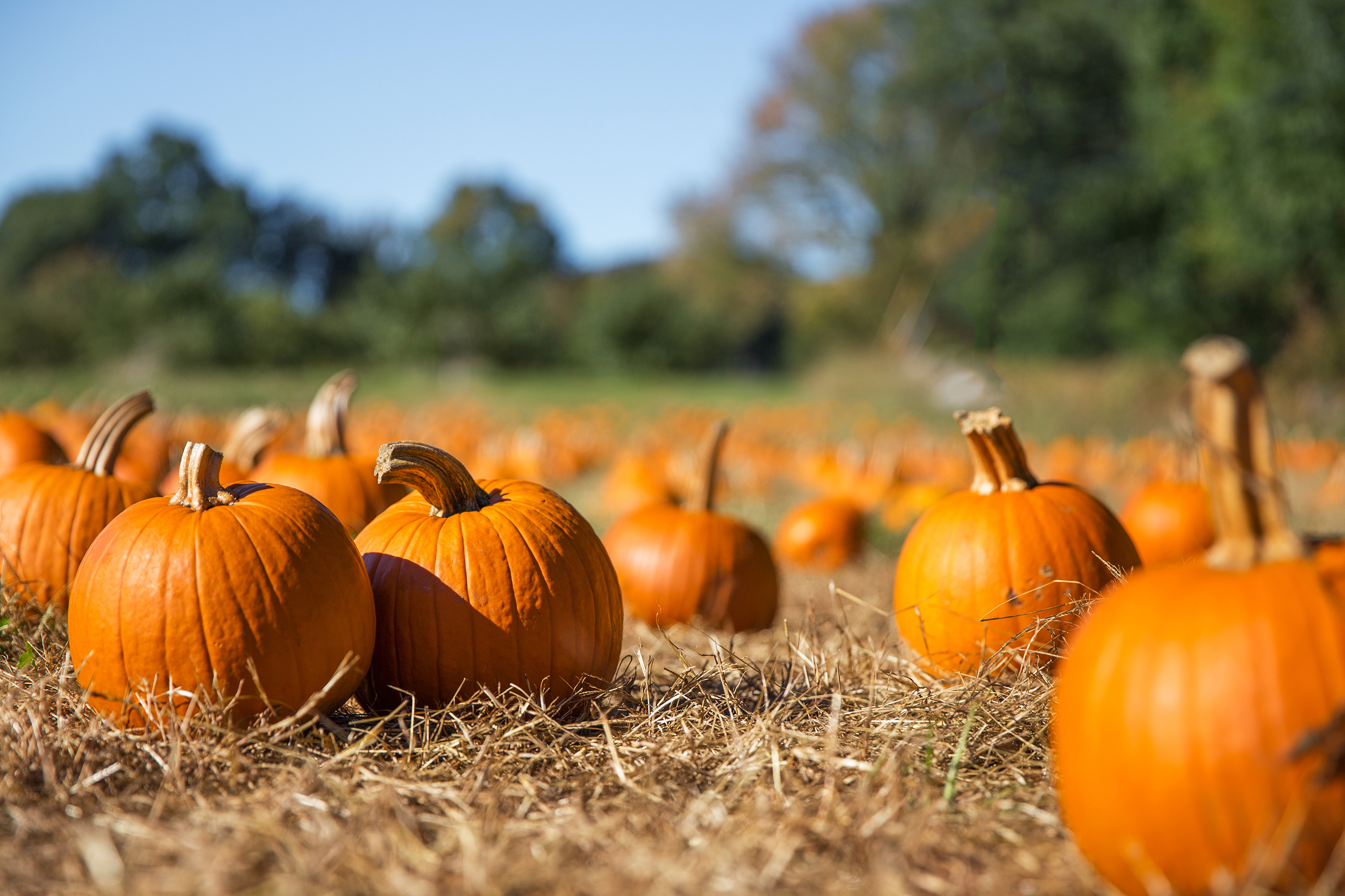 Create a DIY pumpkin spice latte  
There's nothing else that tells you that we are entering autumn than when all the cafés bring out their pumpkin spiced latte ☕ 
To make this a little bit more fun, why not create your own at home? 😋 
For this recipe you will need; 2 tsp of pumpkin purée, a pinch of ground cinnamon, pinch of ground ginger, pinch of ground nutmeg, 30ml of espresso or coffee and 250ml of milk, whipped cream and sugar (optional).  
Firstly, you will need to put the pumpkin purée into a large heatproof glass. Then stir in the spices and coffee. 

 

Next, you will need to heat the milk in a saucepan over a low heat until steaming and frothy and then pour this into the glass and spoon over any froth. 

 

Stir all the ingredients in the glass. It's up to you if you want to add some sugar in too. 

 

Finally, use some whipped cream on top and sprinkle some cinnamon and pumpkin spice on top. Now your latte is ready to drink! 

 
This is the perfect, cosy drink to keep you warm on cold, autumnal mornings 🧊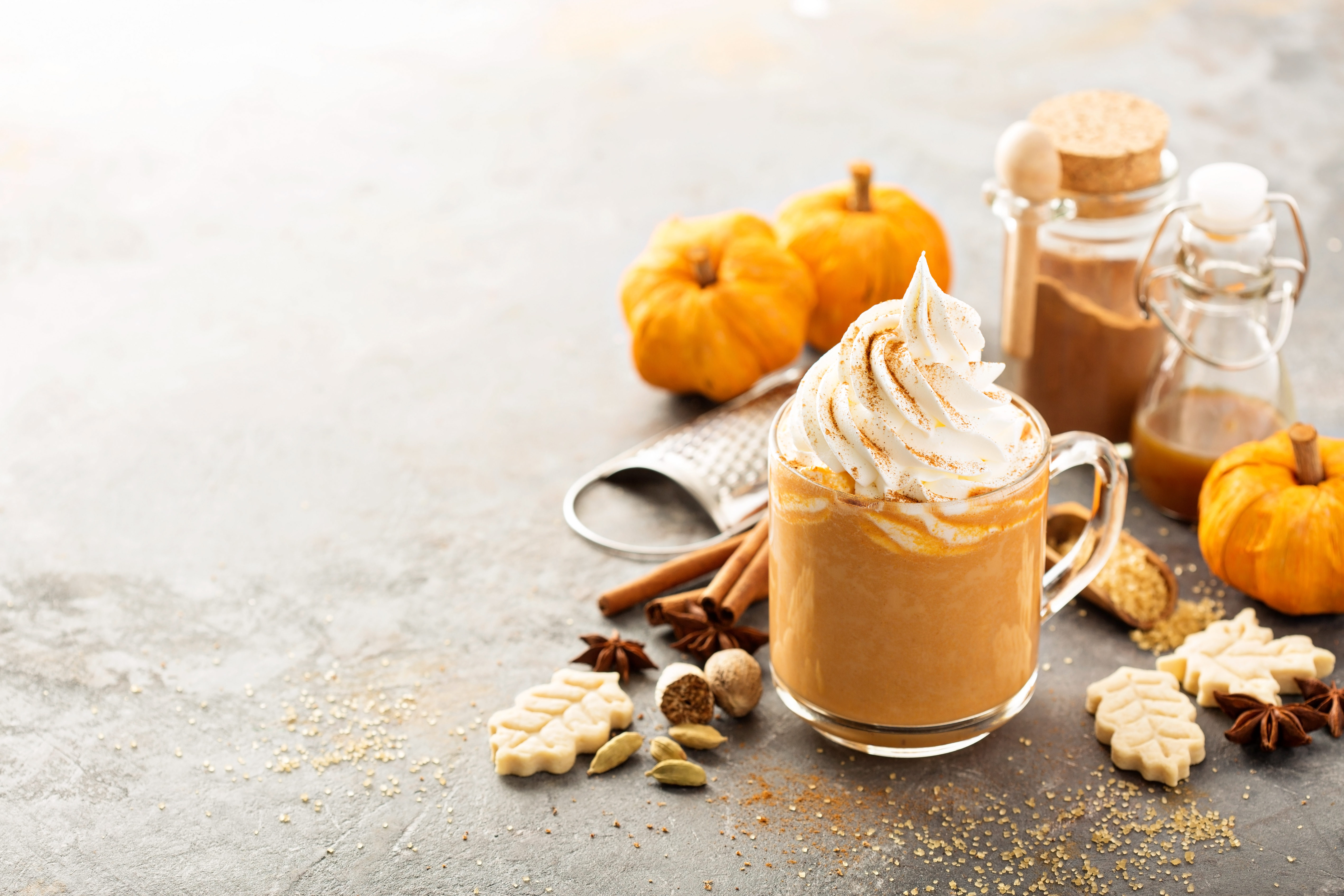 We would love to see your autumn pictures so don't forget to tag us on Facebook, Instagram and X 🙂