With Bonfire night just around the corner, what better time to visit your ABI holiday home? There are an array of displays and events happening to celebrate. A family night full of fun, laughter and mesmerizing sights! Wrap up warm, sip on mulled wine, and toast marshmallows in front of the fire – it's the perfect time of year.
Family Food Favourites
Are you planning to watch from your window, venturing outside or are you making full use of your decking? Either way, a warm hearty pie and mushy peas must be on the menu. Whether that be homemade or a short walk to the pub, it has to be done! Why don't you make the most of your home away from home kitchen? 
While you are outside, prepare some jacket potatoes for a winter warmer meal. This is a filling dish that you can quickly make with your favourite toppings. A perfect family dinner treat. 
Family Game Night
After you've lit your campfire, it's time to play some games. Gather your guests, put on some music, and begin by playing Hot Potato. Throw a potato from one person to the next in a circle a safe distance away from the blaze. Whoever is still holding the potato when the music ends is clutching the 'hot potato'. Continue until only one winning player remains and the winner gets a prize of your choice!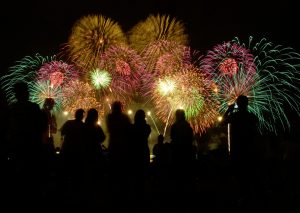 The Main Event
Sparklers are a fantastic bonfire night delight that everyone will enjoy. Make it a night to remember and invite your loved ones down to your ABI for a family night full of amusement. Unlike bonfires, you do not need a wide open space to ignite a sparkler; nonetheless, you must light it outside and at a decent distance away from people. Watch the sparkler flicker and generate the most spectacular colours.  Although sparklers are often viewed as being harmless, they burn at fierce temperatures, equivalent to a welding torch, so watch your little ones!
Our top 3 sparkler safety tips:
Put a sparkler into a carrot for children to hold, so they are not holding the sparkler itself.

Light your sparklers outside and watch them dazzle at arm's length. Put the sparkler in a pail of water and permit the flames to totally extinguish once it has burned out. 

Don't wave sparklers about when close to someone.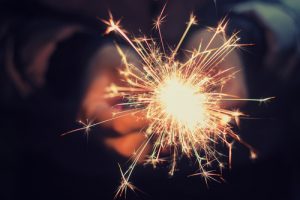 Holiday Park Bonfire Plans
We love seeing your plans for Bonfire night and how different holiday parks are celebrating this year. After having no celebrations last year, it is only right to go the extra mile. At Parkdean Resorts they are getting prepared early! They are celebrating from November 1st. To commemorate Guy Fawkes, there are plenty of local displays and festivities taking place around our parks, and they're not to be missed. There is something for everyone, from superb amenities to fantastic entertainment.
The fun doesn't stop there! Holgates Bonfire night has returned. Come visit them for their yearly bonfire and fireworks spectacular on Saturday, November 6th at 7pm at Silverdale Holiday Park. Don't forget to wear coats, pack your woolly hats and don't forget your gloves! You also can place your takeout order from their restaurant! Why not treat yourself to their Holgates Classic Beef Burger, Sausage and Chips and a wide selection of vegetarian and vegan friendly meals too.
We'd love to see how you make the most of your Bonfire Night in your ABI. As always, be sure to tag us in your photos on Facebook, Twitter or Instagram and you may find yourself featuring on our page!