In the autumn/winter seasons, it's a great time to make your home all cosy and festive by creating a beautiful centrepiece.   
Read on for some different ways you can get crafty and create your own DIY pieces for your home 🤗 
Painted Wine Bottles 
For this craft, you'll need an empty wine bottle that has been washed and dried (gives you an excuse to open a bottle of wine!). You'll also need some acrylic paint to paint your bottle with, head to your local craft shop and pick your colour. We'd suggest going for a deep orange or red to go with the colour of the leaves or white for winter! 
Once you've painted your bottle, you can create an autumnal pattern by collecting leaves, painting them and printing the leaf onto the bottle, alternatively you could create your own design with whatever supplies you may have 🍁 
To finish off your wine bottle centrepiece, you'll want to head to the shop or your local florist to buy some lovely flowers that match your chosen colours. You can even use artificial flowers, meaning less mess on the table and that these flowers will last through the next few months! You will then place your flowers into the bottle and arrange the flowers, you can then repeat this method with as many bottles as you like 💐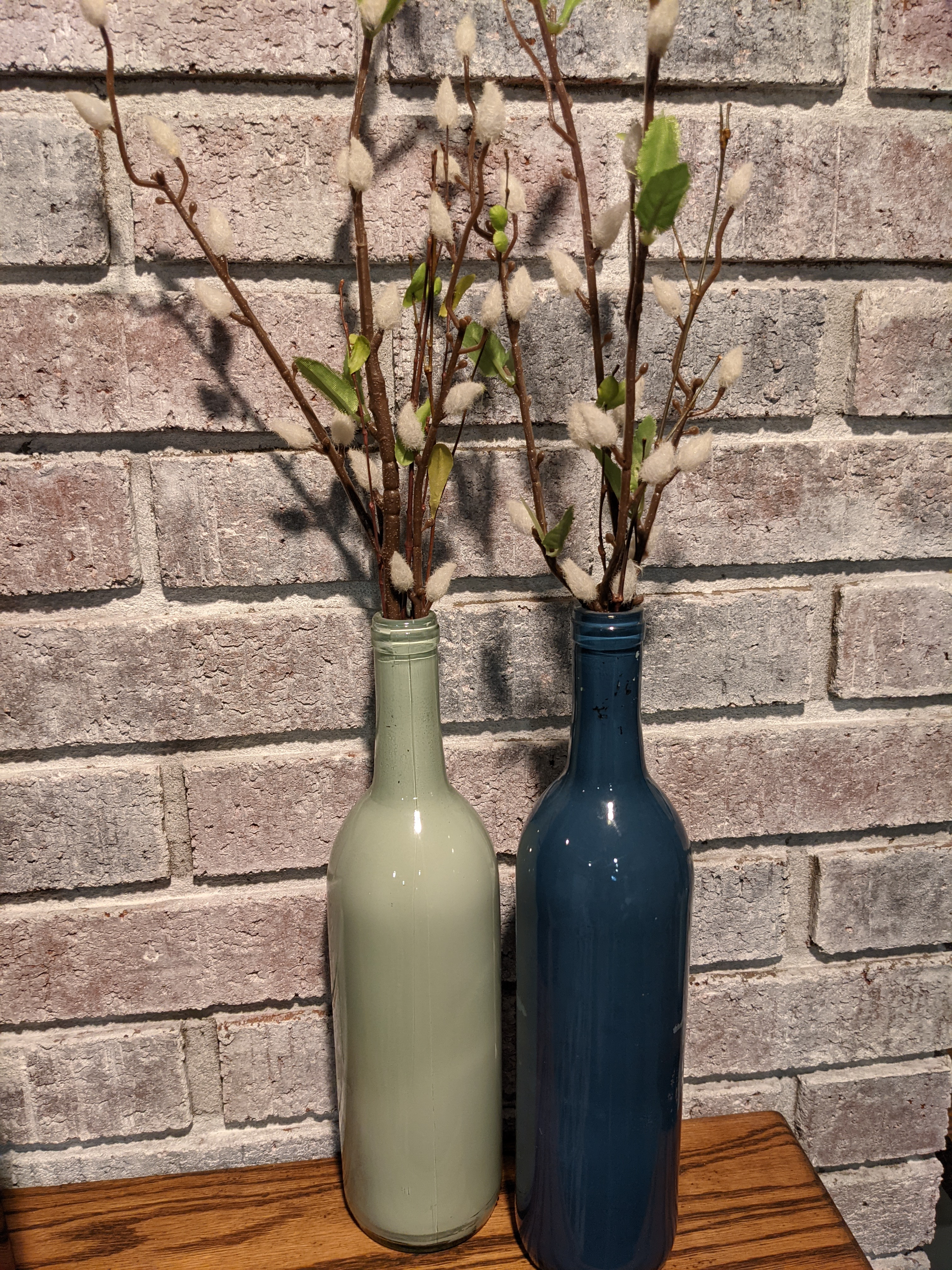 Fairy Light Vases 
Fairy lights are an absolute staple for making a cosy atmosphere, especially during the run up to the festive season 💡 
This is a very simple DIY centrepiece that will take a matter of minutes. All you'll need for this is a small mason jar and 2 sets of fairy lights. Simply wrap the lights into a messy ball and place them inside the jar. You can get creative with this centrepiece by having multiple sized jars and different coloured fairy lights.  
To complete your festive dining table setting, you could also add some candles (real or battery-powered) and a few pinecones, that you can either pick up whilst on a walk and clean or buy artificial ones. 
Wrapped Jam Jars  
This is a super easy centrepiece that would be great to make with your children or grandchildren. 
Firstly, you will need 3 empty, washed and dried jam jars, if this isn't something you have laying around, ask your friends and family! You will also need a thick band of ribbon in a colour of your choice to wrap around the jar. To make this centrepiece festive, go for a gold, red or tartan print ribbon ✨ 
Then it's time to take a trip to the shop and find some plants that are a suitable size for the jars, ideally 3 short and small bunches of it! Place the jars and group them together in the centre of your dining table 🫙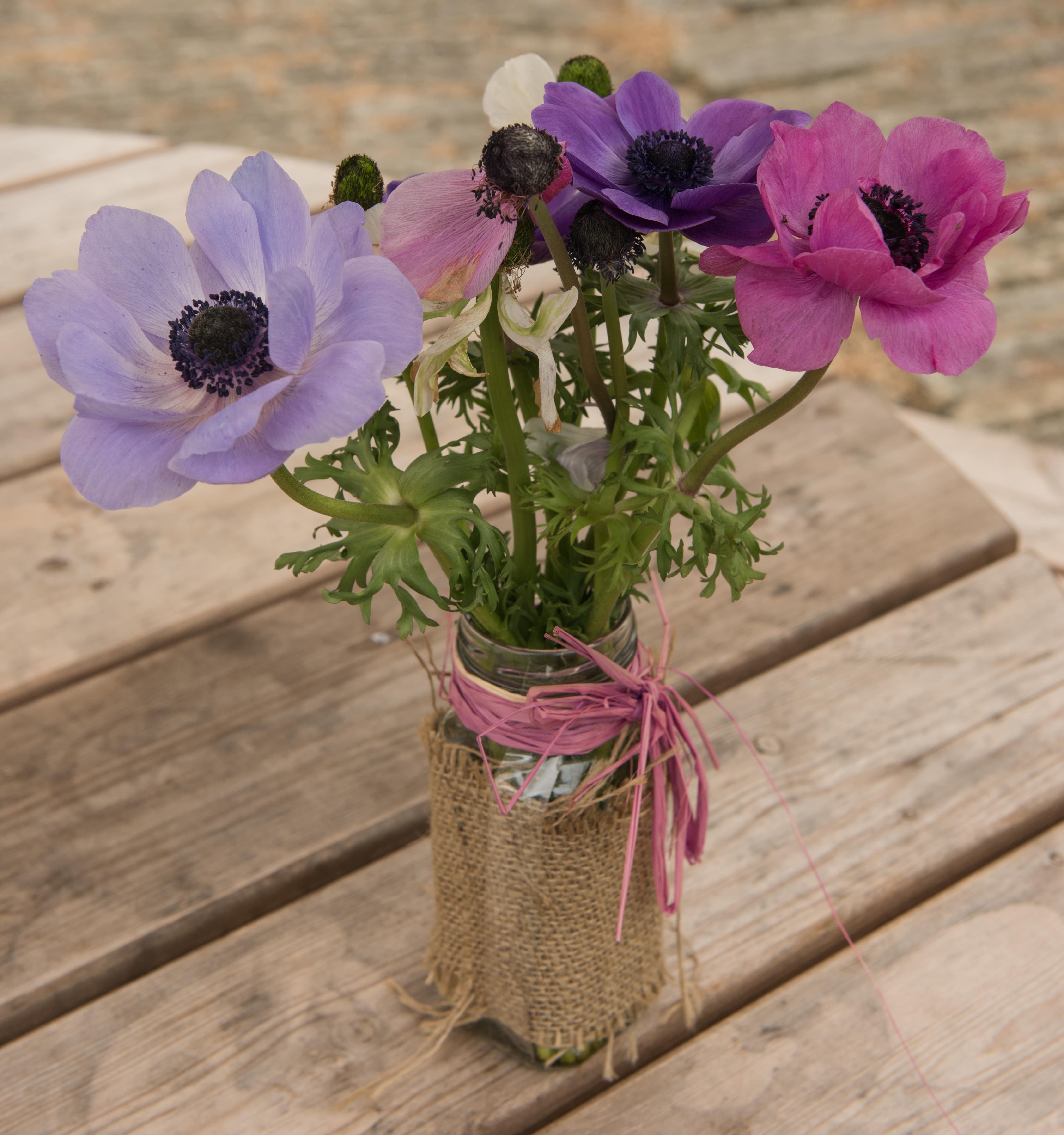 Christmas Bauble Vases 
If you're already getting into the festive mood, then this one is for you! 🎄  
For this, you will need a large cylinder vase, some fairy lights and baubles.  
Start off by rolling the fairy lights into a ball and placing them into the vase, then add your baubles on top. Make sure there's an even spread of lights and baubles in the vase, filling it to the top for the best effect. 
To make this centrepiece even more festive, you could include a Christmas garland or some artificial snow 🎅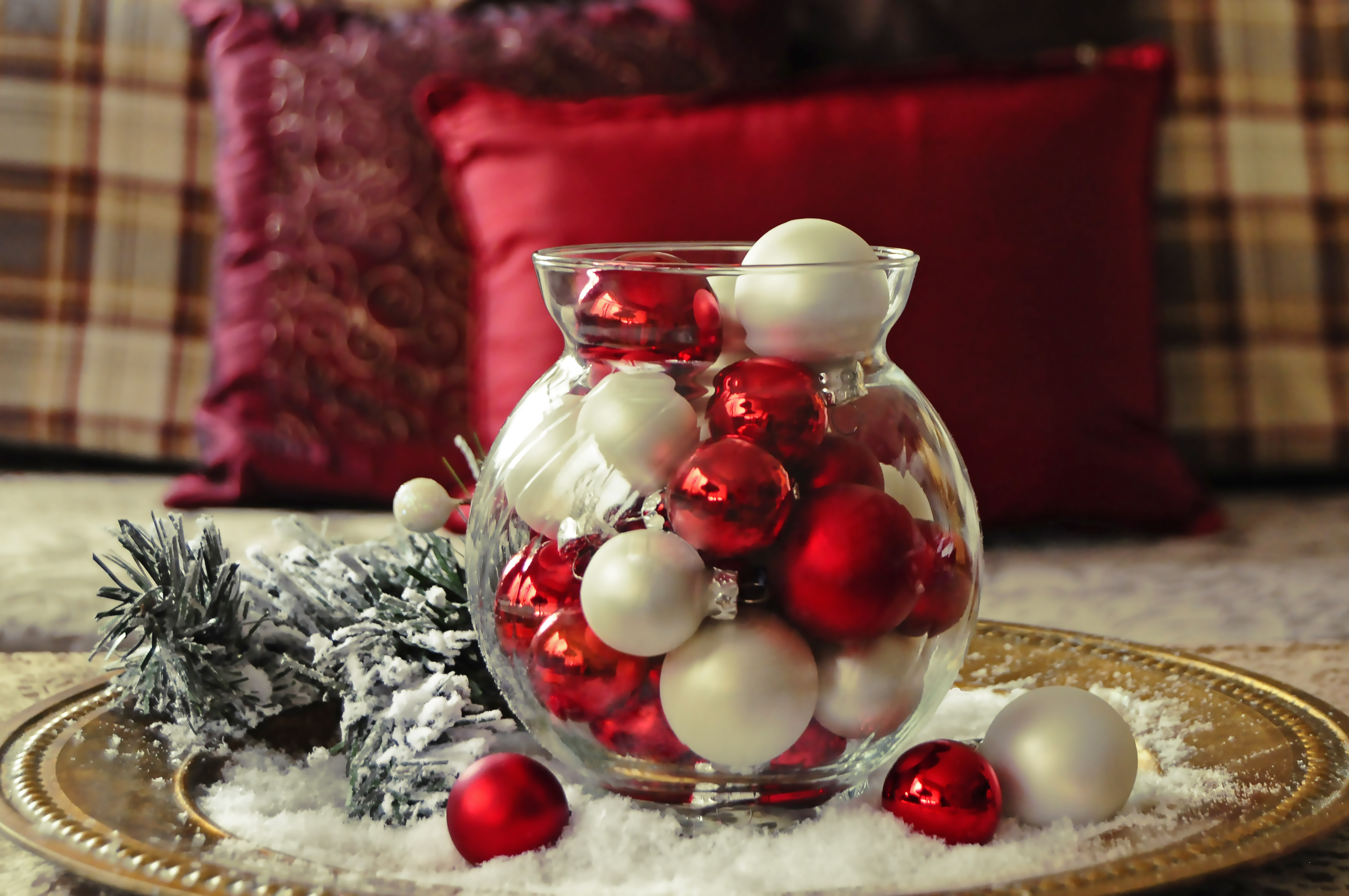 We would love to see your centerpiece creations so don't forget to tag us on Facebook, Instagram and X 😀