The South West of England is a beautifully rural region, with a lovely coastline and plenty of historic places to explore. There are several wonderful destinations that make up the South West of England, all of which are perfect to visit when you're next at your ABI.
Devon
Within Devon there are a whole host of things to do whilst holidaying at your ABI. Our top recommendation has to be the beaches – Devon just can't be beaten! Boasting stunning scenery and a mix of sand and pebbles, there's a place for everyone. Make a day of it and soak up the sun, have a walk through the natural beauty or take advantage of the exciting water sports available. You can also head to Plymouth or Exeter and enjoy the amazing food scene with local cosy pubs serving the finest of Devon produce. After a busy day exploring you can head back to your ABI for an evening of relaxation.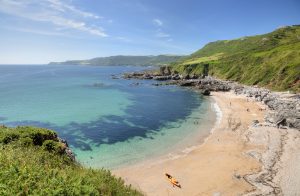 Cornwall
Discover the best of Cornwall during your ABI holiday. There are so many places to visit within this region, but we'll share our top picks to make planning that bit easier.
Visit the gorgeous Minack Theatre for stunning panoramic views of the Atlantic ocean. Try booking a ticket for one of the productions to create an unforgettable experience, or simply take a seat on the grassy terrace and listen to the waves lapping against the granite cliffs.
Or for a family filled day out head to the Eden Project and experience the diverse climates and environments. With so much to see and do here, there will be something for everyone!
Wherever you decide to visit, you'll be able to come home to your ABI and put your feet up. If timed right you'll enjoy a beautiful sunset on the deck.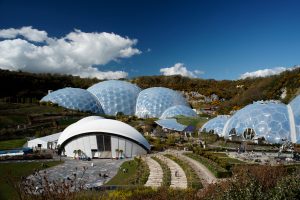 Wiltshire
When visiting Wiltshire there are many fabulous locations to tick off your list. One of these being the historical Stonehenge which is not to be missed. Once you've taken in its beauty you can stop by the Stonehenge visitor centre which showcases an amazing exhibition, including a 360 audio-visual stone circle experience. After all that excitement you can grab a bite to eat at the cafe, which is known for its luxurious hot chocolates and delicious rock cakes. Don't forget to swing by the gift shop on your way out. They pride themselves on selling lovely locally produced crafts. Why not pick something up for your ABI as a souvenir to remember the day!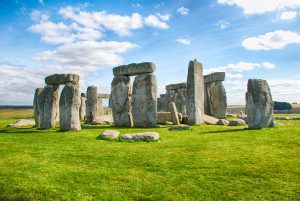 Cotswolds
The Wolds is an area of outstanding beauty with golden stone and rolling hills. The perfect place for dog lovers! With more than 3,000 miles of footpaths to explore you'll be spoilt for choice… and have one very excited dog. You can explore the quintessentially English villages and lively market towns, which specialise in selling local cheeses and meats. Make sure to pick some up to take back to your ABI for a lovely dinner paired with a bottle of wine out on the deck!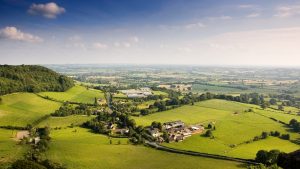 Bristol
If you want a break from the countryside, how about taking a trip to Bristol. A city full of iconic attractions like the Bristol Cathedral, which is a stunning and historical building worth a visit. You could then head to the docks for a living, breathing atmospheric experience on Brunel's SS Great Britain. Followed by a visit to the Bristol Zoo Gardens for an action packed, animal filled afternoon! With so much to do in Bristol, you're sure to get hungry. You'll be spoilt for choice with so many options worth tucking in too. The added bonus – a night off from cooking and no washing up when you get back to your ABI so you can enjoy your evening by playing a board game or watching a film!
So as you can see, the South West of England is a fantastic place to visit with something for everyone. Whether you're going on a family holiday or a couples retreat, we've got you covered. Enjoy your ABI life and make some amazing memories along the way.
If you visit the South West we love seeing your pictures! Don't forget to head over to our
Facebook
or
Instagram
and share them with us.