Making The Most of a Getaway for Two
A weekend for two doesn't need to involve jetting off to a far-flung location, so whether it's Valentine's weekend, an anniversary, or just a weekend away you're planning, check out our guide to making the most of your minibreak!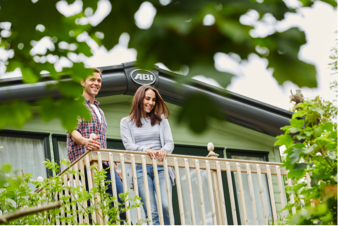 Just getting away from it all
There's nothing better than getting away from it all and finding the time to reconnect with the ones you love, and there's nowhere better to do that than at your very own holiday home!
Choose the perfect park
The perfect park will make your time away even more special. Some parks are quieter than others – ideal for couples. And if you enjoy spending time together in the great outdoors then consider what is nearby.
Romantic walks on the beach
If you are lucky enough to have a holiday home by the sea there are few things as romantic as a long walk along the beach!
Dinner on the deck
And when you've worked up an appetite with that long walk, what could be better than a romantic candle lit meal for two on the deck?
Film night
The cosy atmosphere of a holiday home makes it the best place to snuggle up and enjoy a film night – Casablanca anyone?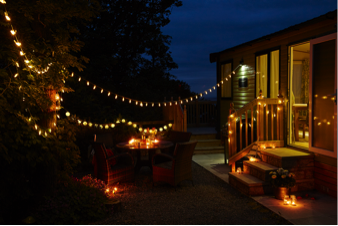 Watch the sunset
Or if films aren't your thing, why not stay out on the deck to watch the sunset? Glass of wine optional!
Use the spa facilities
If you're lucky enough to be sited on a park with spa facilities make the most of them by indulging in a couple's massage.
Breakfast in bed
Treat yourselves to breakfast in bed… after all, when your mattress is as comfortable as the ones you'll find in our holiday homes you won't want to get up!
Making memories
At the end of your stay, the thing that will stay with you is the holiday memories you've made. And they're all the more special when they're shared with the perfect person.