What Makes An ABI So Special?
Because the little things matter…
We believe it's the little things that can make a really big difference.
We pride ourselves on the level of craftsmanship, care and attention to detail that goes into each and every ABI holiday home. Sometimes that difference is not instantly visible, such as extra insulation in the roof, or premium hinges fitted to cupboard doors.
For that reason, here are some examples of the little things that really make your ABI special.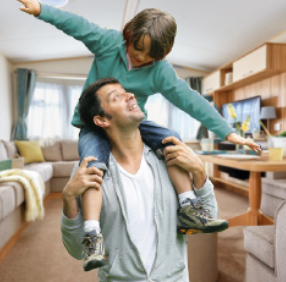 7ft High Walls
For a real sense of space all our walls are at least 7ft high, combined with vaulted ceilings as standard
State Of The Art Features
To help you enjoy your holiday home to its fullest, we offer some of the latest technologies, such as Bluetooth sound systems and USB sockets.
Environmentally Friendly
We build your ABI to be as kind to the environment as possible, by fitting energy saving light bulbs, water saving sanitaryware and 50mm fibreglass wall insulation.
100mm Roof Insulation
We include at least 100mm fibreglass roofing insulation as standard so, no matter how cold it is outside, it's always warm and snug on the inside.
Shower Room Features
To reduce the risk of damp forming in shower rooms, we always fit enclosed top shower cubicles to prevent moisture escaping.
A Good Night's Sleep
Because there's nothing better than a good night's sleep, all our beds are fitted with domestic quality mattresses as standard, with the option to upgrade to deluxe pocket sprung luxury.
Domestic Quality
We use a range of domestic quality materials throughout from carpet underlay, light switches and shaver sockets to rainwater goods, for a real home from home feeling.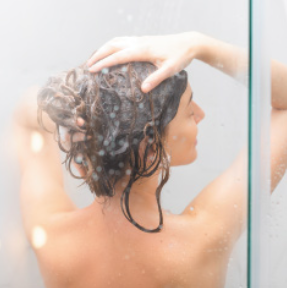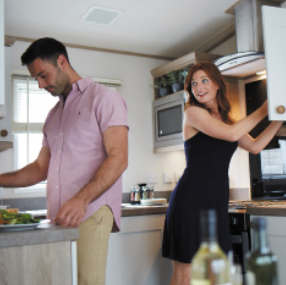 Condensing Central Heating Boiler
For convenience and reliability when you need it, where central heating is present, an ABI features a high quality, UK made condensing central heating boiler. And, of course, if can make heating your holiday home cheaper too.
Thoughtfully Designed Kitchen
The kitchen is the heart of the home, so we've made sure ours have been designed with you in mind, including full height splashbacks and externally vented cooker hoods to help keep your ABI fresh and clean.
High Quality Furniture & Fittings
In every ABI you will find hand built high quality furniture that not only looks good but will stand the test of time. Plus, we add those thoughtful extra details such as soft close functionality.
Low-E Thermaglass Double Glazing
When you specify double-glazing for your ABI, you can count on staying warm and cosy, while also keeping your heating bills down, because we fit 'Low-E' Thermaglass at no extra cost.