Looking to get your ABI spick and span, ready for colder months? Keep on reading to
find out some of the best techniques to brush the cobwebs off and sharpen
everything up 🧼
Storage Hacks for Small Spaces
A simple way to keep your personal belongings organised, is getting yourself some
storage boxes! These are perfect for ABI's as they can be neatly stacked and hidden
away 😎
Storage racks are perfect for in your kitchen to store your pots and pans. You can also
use baskets that connect onto doors, they're great for storing bigger items such as
chopping boards.
Finally, a hack we love is hanging netting underneath your kitchen cabinets, to hold
your fruit to keep them tucked out the way 🍐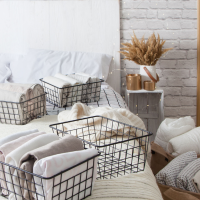 Donating to Charity
Is your ABI getting cluttered? Do you need to free up space?
Then why not start now! With winter arriving, it's time to declutter all your old
clothes, books, etc. Start with one room at a time and sort out what you no longer
use ☁️
Why not sell your clothes online or donate them to a charity, to help out people in
need, while also making room in your Holiday Home 💙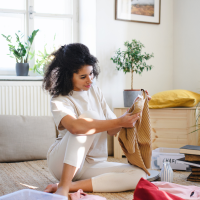 Vacuum Pack
An easy way to store summer clothes for the winter is to vacuum pack them! This
way you can easily put them in storage containers, shelves or underneath your bed
🛏
Vacuum packing is simple! Just use a vacuum cleaner to suck the air out of a
vacuum bag containing your clothes then seal afterwards to keep any air getting in
💨
You probably won't need your bikini this winter, so what are you waiting for?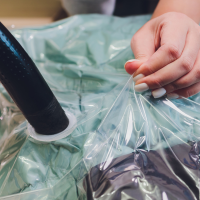 Hooks
Hooks can be used in every room for many different items 👕
Your loofah in the bathroom, kitchen utensils, clothes, tea towels or even bed throws
to keep them out the way. Everything can be stored neatly and in arms reach 😯
Your ABI will never have looked this organised…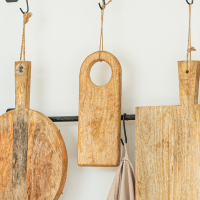 Tag us in some of your favourite tips to keep your ABI looking smart on Facebook,
Instagram and Twitter 😊