Every year, when we design our new Collection we take great care in ensuring your ABI holiday home is thoughtfully designed. We consider every detail to ensure you have everything needed to make the most of an ABI life.
It all starts with our exceptional in-house design team, who combine the latest in interior trends with your feedback and technical innovations, to create superior designs that are worthy of a place in our Collection.
But we know that for most people our holiday homes are a true home from home, which often means adding a personal homely touch or two. So, we caught up with our interior designers to find out what they think this year's trends will be, take a look below and who knows, maybe you will discover something to inspire you in your ABI!
Velvet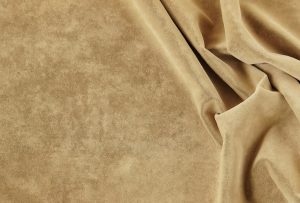 Adding sumptuous velvet soft accessories like cushions and throws adds another layer of texture that can make your ABI holiday home feel even more luxurious! Try adding velvet cushions in a colour that complements your ABI's interior, or draping a velvet throw across the bed for a splash of colour and extra warmth…
Colourful kitchen appliances and accessories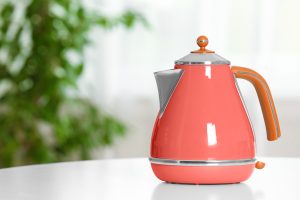 Incorporate bold colour to your kitchen with appliances and accessories. If your ABI is on the coast try adding a coastal feel with a soft blue kettle, toaster and other accessories. Or, if you're in the countryside be inspired by the landscape around you, and go for floral colours or greens!
Greenery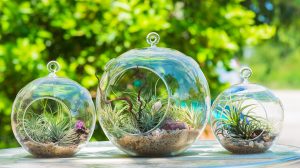 One of the best things about being at your ABI holiday home is being able to enjoy the great outdoors, and we know many of you really enjoy creating a mini-garden on your decking. We even ran our Decks in Bloom competition last summer! House plants are on the rise and we think they are a fantastic way to bring the great outdoors in at your holiday home.
Gold accents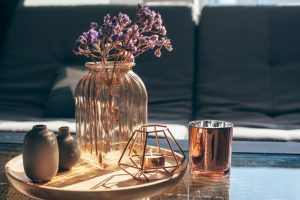 The last few years we have seen a great focus on copper and brass materials. However, in 2019, we are seeing gold accents taking a lead. We think this metallic trend would work well incorporated into accessories in any of our holiday homes, after all gold goes with everything!
We always love to see photos of how you are enjoying your holiday home on Facebook, Twitter or Instagram! Or, if you don't yet own your own ABI and would like to explore our 2019 Collection click here.