The UK is home to some of the most romantic walks in the world. What's not to love about picturesque, green grounds with flora and fauna everywhere you look.  So, if you haven't broken in those new walking boots yet, or not spent enough time with your loved ones, now is the time to explore the British countryside. We've got you covered with a list of some of our favourite romantic walks to try out this spring
Buttermere, The Lake District
The walk around Buttermere is a Lake District firm favourite and enjoyable for all as everyone can take part! The circular green grass trails stretch along the Buttermere lake and provide beautiful views of the shining water backed by the Burtness Forest ️
The peaks provide an ideal introduction to mountain biking for new beginners, as the mountains are so close by. Surrounded by glorious, picturesque forests, hanging corries and towering cliff surroundings.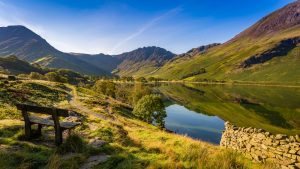 White Cliffs of Dover
The iconic White Cliffs of Dover are hard to beat for a truly romantic stroll. The chalk cliffs, which rise 350ft above sea level, stretch for over 16 miles along England's south coast and are a magnificent sight ✨
There are many beautiful walking trails to choose from, whether you want a gentle leisurely walk or a strenuous hike, and don't forget to bring some of your favourite goodies for a romantic picnic. Take your lunch break just above the cliffs, and listen to the waves crash against the shores below. Remember to keep an eye out for semi-wild Exmoor ponies that graze the chalk grassland here!
Mrs Knott's Tea Room at the lighthouse is the best after-hike treat. This sweet and cosy tea room serves a variety of delicious homemade baked goods, as well as a hot cup of tea to keep you warm on cooler days ☕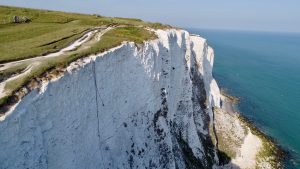 Arthur's Seat Walk, Edinburgh, Scotland
Edinburgh is one of the most romantic cities in the UK, so why not make the most of your trip and explore the beautiful city. There's no better way to experience Arthur's Seat than with a stroll up to watch the sun set. When you reach the top, you will have a 360-degree view of Edinburgh and the Lothians. There are numerous sights along the way, including St. Anthony's Chapel, the Salisbury Crags, and Duddingston Loch.
You may need something stronger than water after that hike, so why not make a pit stop for a tipple at The Sheep Heid Inn, Scotland's oldest pub, and enjoy a game of skittle alley with original ball return track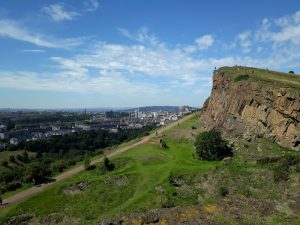 Hardcastle Crags Walk, Yorkshire Dales, England
If you enjoy hiking through valleys next to fairytale streams and learning about history along the way, then Hardcastle Crags trail is the perfect match for you. It's located in the wooded valley just at the end of the Calder Valley near Halifax, set in the heart of the South Pennines. There is a variation of wooded walks, ranging in length and level surfaces (ideal for wheelchair users).
Have a quick break at the stepping stones and take in the views. Or why not follow the river from the car park to Gibson Mill, where you can grab a hot chocolate and a slice of cake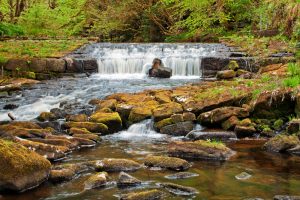 Wells-next-the-Sea, Norfolk 
At Wells-next-the-Sea, the sand on the beach is as soft as silk, so why not kick off your shoes and wiggle your toes in the sand? A beautiful area with so many activities to enjoy together. Wells is a dog friendly beach, so don't leave your four-legged friend at home
Aside from the main path, there are several shorter circular walks to explore the villages along the way. Stop off at Brancaster Staithe, the Burnhams, Cockthorpe, and Blakeney, which are just short walks to Wells.
Don't forget to pick up some fish and chips for the journey home, and most importantly mushy peas!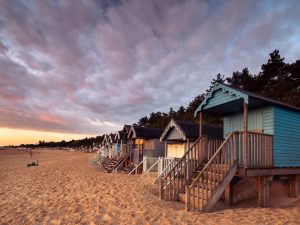 A walk in the beautiful British countryside is one of the best ways to connect with nature and catch up with your loved ones. Share your favourite romantic walks with us on Facebook, Instagram, and Twitter. We might even add them to our walking bucket list!