Picnics are a British tradition that combine delicious food and great company with beautiful locations across the UK. A few days away in your ABI presents the perfect opportunity to lay down your picnic blanket in the best places Britain has to offer, which is why we've gathered our top location suggestions to inspire you to make the most of your summer picnic outings this year.
Top adventure picnic spots
If you like to be surrounded by nature in all it's green glory as you picnic, a National park is an ideal choice to travel to.
Cairngorms National Park in Scotland is a popular location for people who like to adventure in the great outdoors. It's a breathtaking mountainous area containing five of Scotland's six highest mountains and is 40% larger than the Lake District. A relaxing evening back at home in your ABI will be all the more wonderful after a post picnic walk around the park.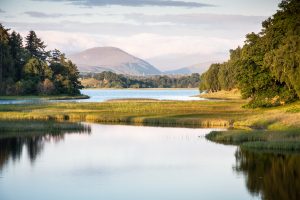 The Lake District, as ever has remarkable locations that are great for walks. Latrigg for example, is a walk that's suitable for all ages and after a 120 metre climb promises amazing views over Keswick town.
If you're looking for an outdoor adventure that takes in the best of British heritage then Dolbadan Castle in Snowdonia is a great option for you. The tower is all that remains of the castle and is known to be one of the finest surviving examples of a Welsh round tower, so a picnic here would certainly feel grand.
Top relaxing picnic spots
Many of us set down our tartan picnic blankets in green open spaces but there are so many other spots to enjoy a great British picnic.
For the maximum summer picnic experience it's worth taking a trip from your ABI to your nearest coast location. Britain boasts plenty of sandy beaches and blue seas that you can dip your toes into during the summer heat.
Porthor Beach in Wales for example offers a unique experience as it's just one of two beaches in Europe that makes a whistling sound as you walk across the sea shore. Imagine how serene it would be walking the sands with your loved one and then returning to the ease and simplicity of your ABI life.
Top family friendly picnic spots
Picnics are fun for all the family, which is why when planning a picnic with the kids it's always best to think of locations that are pre-made for fun in the outdoors.
British beaches are fantastic picnic places for the whole family as often nearby towns will have facilities to make sure your little ones have everything they need to keep them happy and entertained.
Beer Beach in Devon, is a popular location for families due to its fantastic children's playground in the adjacent Jubilee Gardens. The beach is known as a natural suntrap and it's limestone cliffs giving protection from the wind means you could be sure of a relaxing afternoon.
Alternatively fell foot path, in Lake Windermere features everything from climbing structures, scrambling nets and swings, which means the grown-ups will have chance to enjoy each other's company as the day progresses.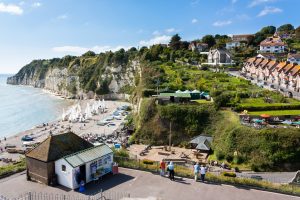 Top easy picnic spot
If you don't want to venture further afield your picnic corner really doesn't have to be far away, especially with your ABI deck providing more than enough space for a family get together that you can enjoy from the comfort of your ABI.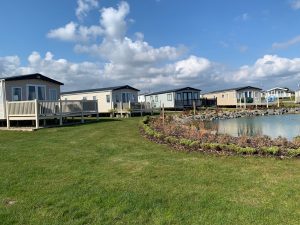 We're lucky in the UK to have so much on our doorstep and an ABI holiday home can be the perfect way to appreciate your surroundings. If you're yet to purchase an ABI and would like to find out where you can buy one from click here.