What better time to start cooking up some hearty meals than when it's cold and rainy outside 🌧️ Below, we have put together some of our favourite recipes for you to try this autumn/winter time!  
Roasted red pepper, sweet potato & smoked paprika soup  
You can always guarantee that a soup will keep you warm in the colder weather!  
This recipe serves 2, so if you are serving a bigger family, make sure to double the quantities of your ingredients 🍲 
You'll need; 1 sweet potato (diced), 1 red pepper (de-seeded and cut up), 1 red onion (peeled and cut into chunks), 3 garlic cloves (peeled), 1 tsp of smoked paprika, 2 tbsp of olive oil, 200ml of coconut milk, 200ml of chicken stock, ½ tbsp of sriracha and 1 tsp of maple syrup.  
Firstly, preheat the oven to 190°C and place the sweet potato, pepper, onion and garlic onto a baking tray. 

 

Then sprinkle the paprika and seasoning on top and drizzle with the oil then roast for 30 minutes until they begin to brown. 

 

Once browned, tip the vegetables into a blender with the coconut milk, chicken stock, sriracha and maple syrup and blend until the mixture is smooth. 

 

Pour the mixture into a pan and heat it through. 

 
Now, it is ready to serve! Don't forget to grab some bread to dip in.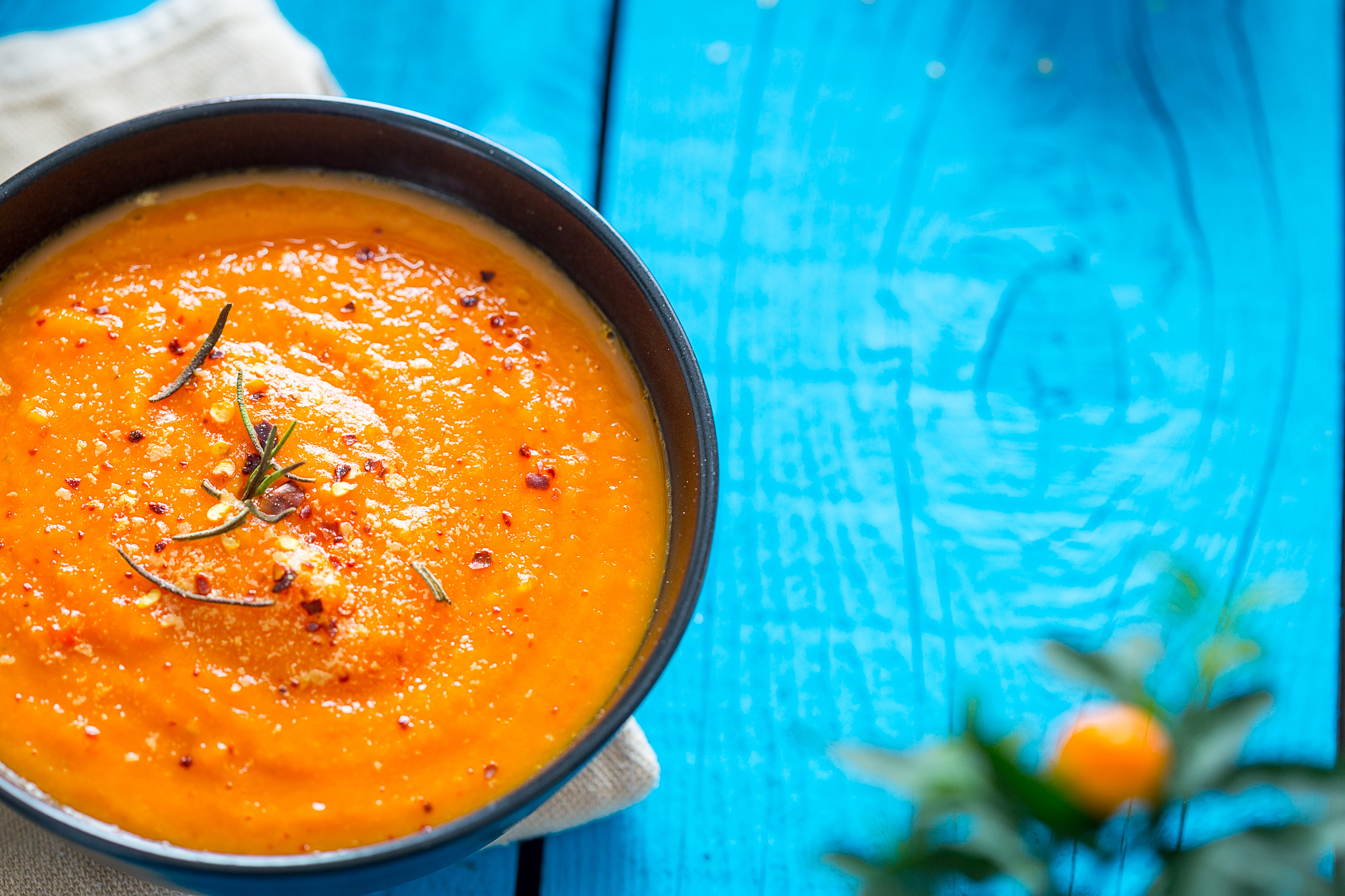 Muffin topped winter beef stew 
If you're looking for an all-time family favourite, here it is! Muffin on stew; it's made as an alternative to dumplings with stew and we can assure you that it is very delicious! 😋 
For the stew, you'll need; 500g braising steak (cut into chunks), 2 tbsp of plain flour (seasoned with salt and pepper), 2 tbsp of olive oil, 1 large onion (finely chopped), 450g of carrots (cut into chunks), 2 large parsnips (cut into chunks), 1 bay leaf, 2 tbsp of tomato paste, 300ml of red wine and 400ml of vegetable stock.  
For the muffin topping, you'll need; 225g of plain flour, 3 tsp of baking powder, 140g of grated cheddar, 2 tbsp of olive oil and 150ml of milk.  
Start off by preheating the oven to 150°C and then toss the beef in the seasoned flour. Heat the oil in a large casserole dish and fry the beef over a high heat until it is browned and then remove. 

 

Next, add 2 tbsp of water and the onion to the pan and stir together on medium heat for a few minutes. Then lower the heat and fry gently for 10 minutes until the onions have softened. 

 

Afterwards, tip the carrots, parsnips and the bay leaf into the pan and fry for 2 minutes. Add the beef to the pan and stir in the tomato paste, red wine and stock and then bring to a boil. 

 

Cover and cook in the oven for 2 hours until the meat is tender and then remove from the oven, don't forget to remove the bay leaf at this stage.

 
Now, to create the muffin topping, sieve the flour and baking powder into a bowl and add half the cheese. Then add the olive oil and milk and stir together to make a soft dough (adding more milk if necessary). 

 

Spoon the dough over the meat and vegetables, adding the remaining cheese over the top and cook for 15 minutes in the oven until risen and golden!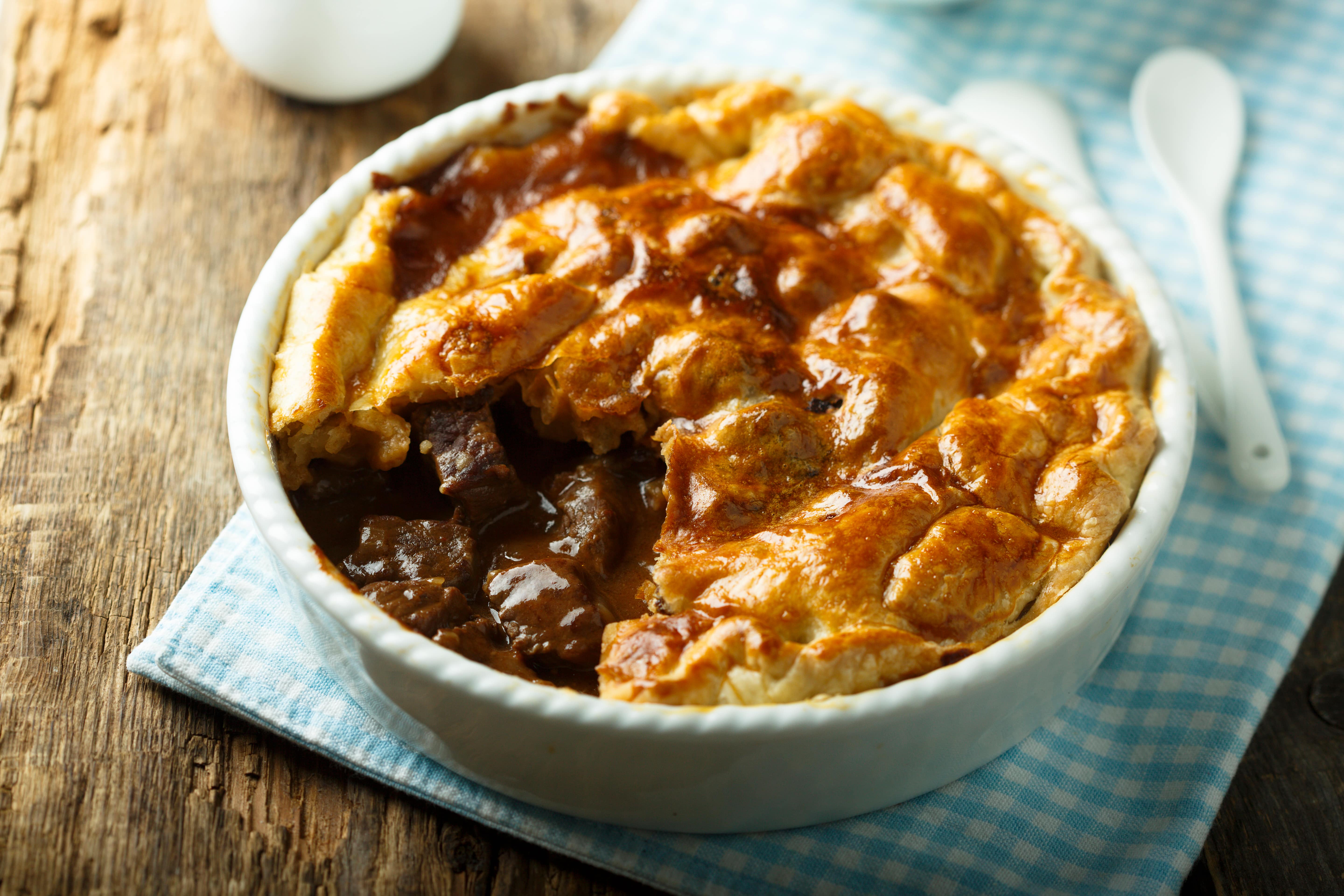 A classic, delicious lasagne 
A homemade lasagne is just what you need when you know you have a busy week coming up. It is the perfect meal to go into the freezer for those midweek homemade meals, without the stress! This recipe serves 6 people 🍝 
For this recipe, you'll need; 2 tbsp of olive oil, 750g of lean beef mince, 90g of pack prosciutto, 800g of tomato passata, 200ml of hot beef stock, grated nutmeg, 300g of fresh lasagne sheets, 780g of white sauce and 125g of mozzarella (torn into strips).  
First, you will need to make the meat sauce – heat 2 tbsp of olive oil in a frying pan and add the lean beef mince in two batches for 10 minutes until browned all over. 

 

Next, chop the prosciutto into 4 slices and stir through the meat mixture. Then, pour over the passata and hot beef stock, adding a sprinkling of grated nutmeg. 

 

Bring up to the boil and simmer for 30 minutes until the sauce looks rich. 

 

After, heat the oven to 180°C and oil an overproof dish. Spoon 1/3 of the meat sauce into the dish and then cover with some lasagne sheets and drizzle over 130g of white sauce and repeat this until you have 3 layers.

 
Cover the top of the pasta with the remaining white sauce so you can't see any of the pasta and then top it with the torn mozzarella and prosciutto.

 

Finally, bake for 45 minutes until the top is lightly browned and get ready to dig in 😍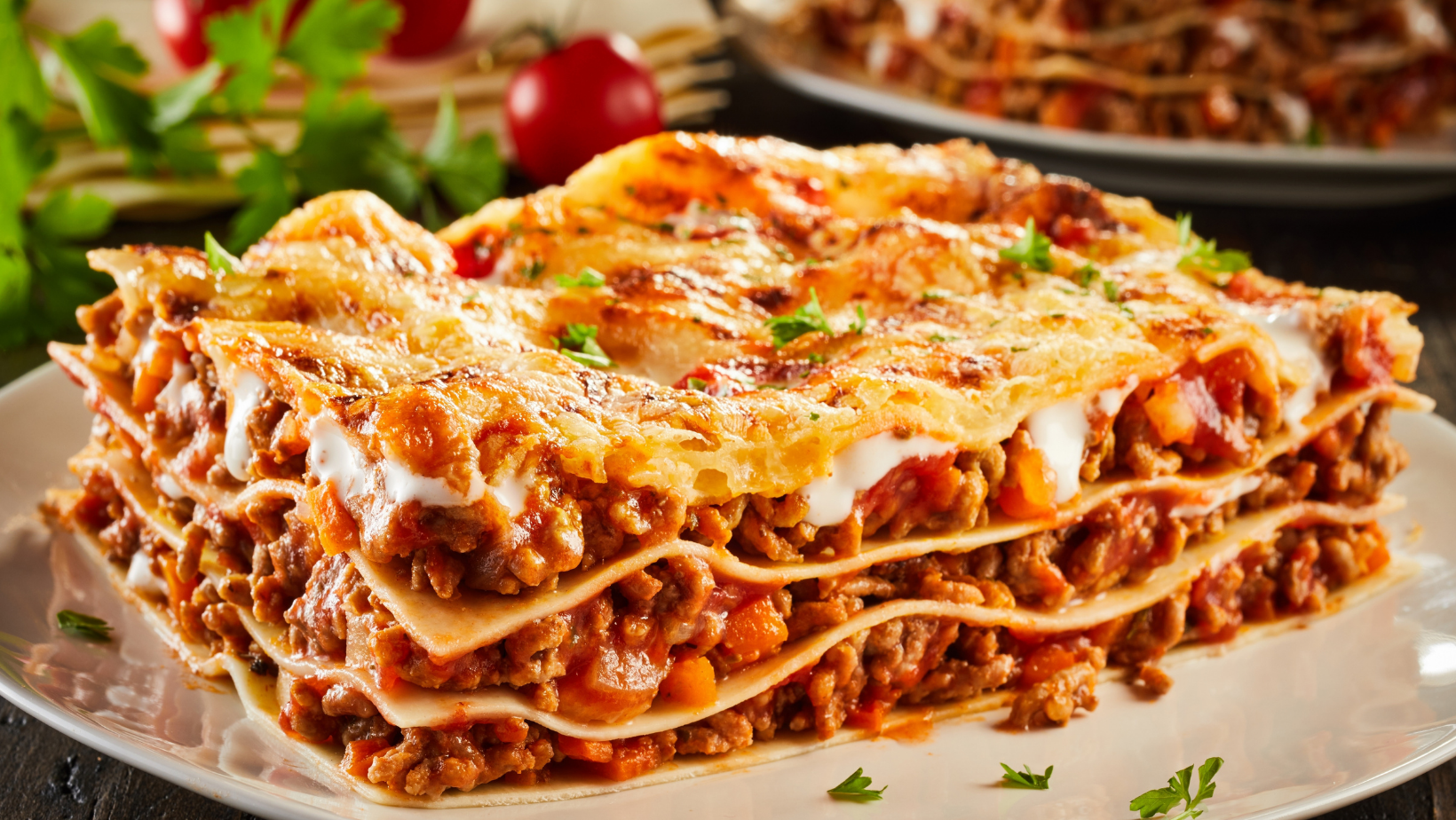 Rice pudding 
A sweet treat to keep you cosy this autumn is the classic rice pudding. This recipe serves 6 people 😊 
The ingredients include; butter (for the dish) 130g of pudding rice, 70g of caster sugar, 2 tsp of vanilla bean pasta, 800ml of whole milk, 170ml of double cream, a grating of nutmeg and strawberry jam (to serve with).  
Preheat the oven to 160°C and then butter a 1.5-litre baking dish. Then put the pudding rice, sugar, vanilla, milk and cream into a bowl and stir together. 

 

Pour the mixture into the buttered dish and grate over the nutmeg.

 

Bake for 1 hour and 30 minutes until it has a brown skin on top and the rice is cooked. 

 

Leave to cool slightly and then the rice pudding is ready to be served up and enjoyed with some jam!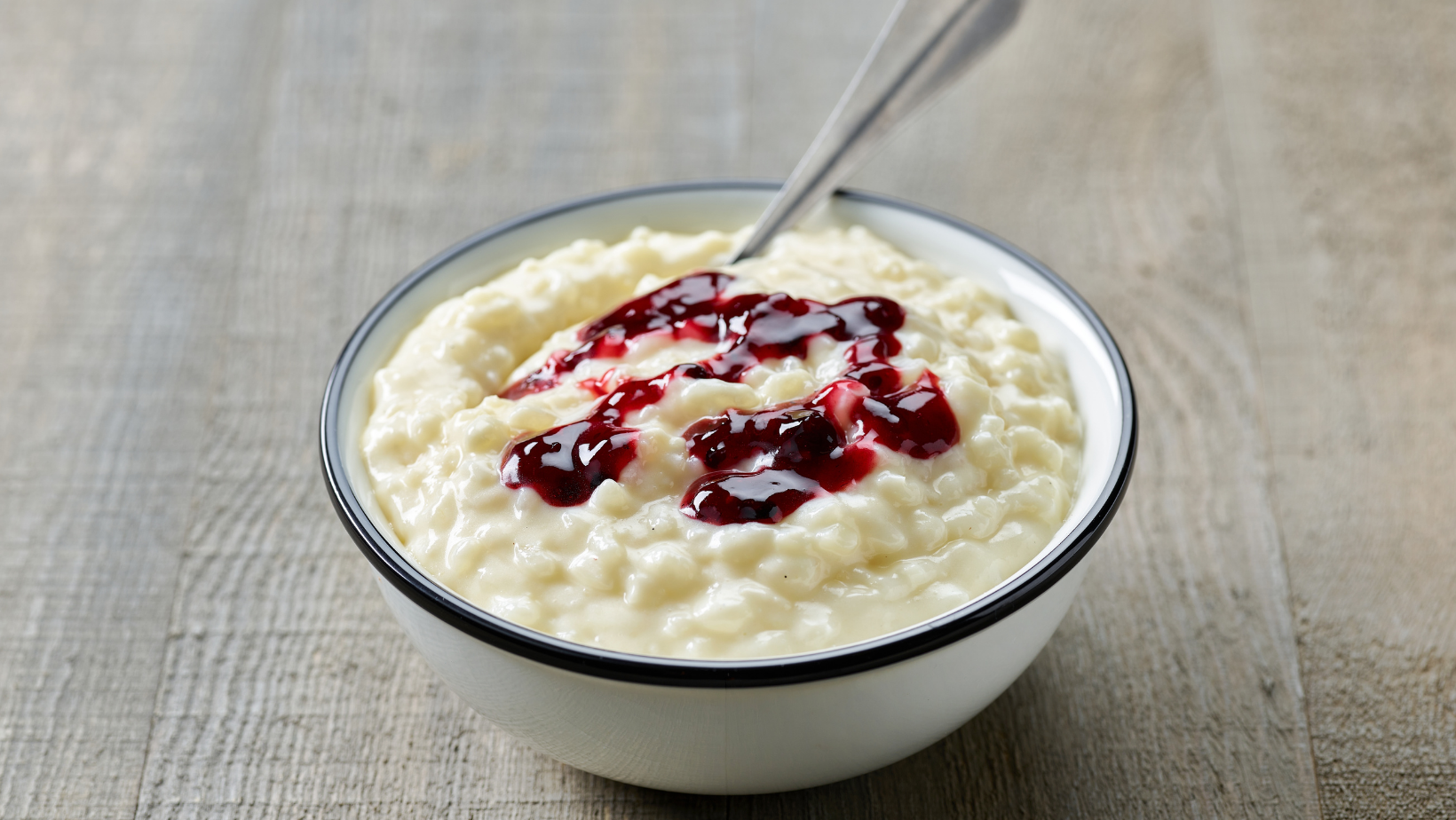 Show us your yummy recipes on Facebook, Instagram and X 🙂