The Lawns Event in Cottingham on Saturday 7th and Sunday 8th was filled with a great atmosphere and a new ABI 2020 Collection! The sun was shining, and people came from far and wide to view our spectacular holiday homes. Didn't get chance to make it? Just keep reading to find out what you missed…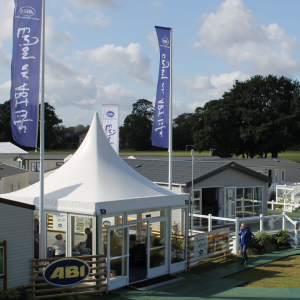 It was the first opportunity to see and experience the brand-new collection first-hand with 4 new holiday homes and even a new lodge on show to enjoy! The new Coworth, Ryedale, Wimbledon, and Langdale were all very popular over the weekend. Well loved favourites were also showcased in their fully updated versions with beautiful interiors.
A new, exquisitely built lodge was also attracting the crowds with a chic open plan layout and walk-in wardrobes. The new Kielder lodge proved to be a contemporary haven for 21st Century relaxation. It's full height windows and double patio doors were admired as an expansive living space by anyone who stepped through the doors.
We really pulled out all the stops this year to help visitors imagine what their ABI life could look like. The integrated sunken hot tub on the Harrogate was a real crowd pleaser along with the raised AB Sundecks decking that allowed for beautiful views over the whole of the show.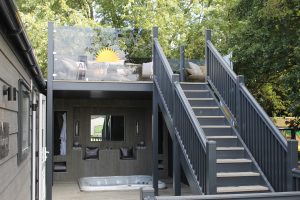 We love it when it all comes together, and we can finally reveal our new collection. It was a great celebration of all our hard work and seeing your reactions in person makes it so worthwhile. Thank you for all your support and we hope to see you next year at a new location as after 44 years, the show is moving to the Yorkshire Event Centre, home of the iconic Great Yorkshire Show in Harrogate!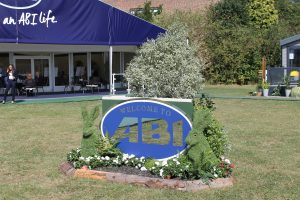 Join our online ABI Community through our Facebook, Twitter and Instagram, where we regularly share photos, updates, competitions and future events. And if you missed your chance to visit Lawns, look out for information on The Beaulieu Show at the end of September, which is the next chance for you to see the new collection.