You may have already spotted the first signs of nature preparing for this spectacular season.  Leaves transitioning to warming hues, fruitful burgundy berries ready for foraging and wildlife slowing down for a mellower winter. This makes for an outdoor wonderland that is calling to be experienced. The best part is that this beauty isn't far to find in the UK. Keep reading to discover nature's most picturesque places to enjoy this season.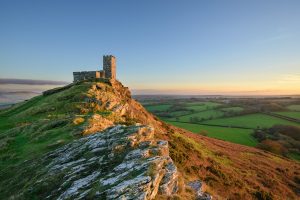 Westleton Heath
This gorgeous Suffolk walk is home to a blanket of luscious lilac heather. It has paths galore through woods and over streams, along board walks and through moorland. You might even be lucky enough to spot groups of deer on the heath!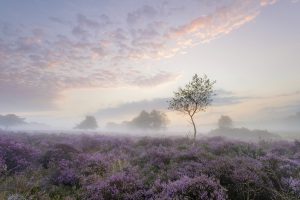 Stourhead
This is one of the most celebrated sites for autumn colour, located in the Southwest of England. On a fresh, sunny day you'll be able to catch the sunlight glistening through the trees, making the foliage even more fiery. A tour of the grounds takes you up through beautiful woodlands to King Alfred's Tower, built in 1772.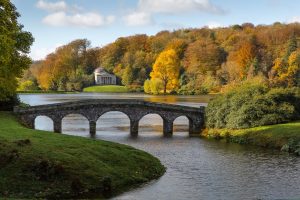 Glen Affric
Tucked away in the Scottish Highlands, you'll find a forest through the ancient woodlands of Glen Affric. It's home to shimmering lochs, rugged mountains and one of the largest remnants of the pine forest that stretches 30 miles.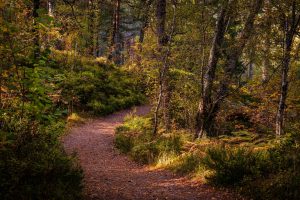 Llangollen Canal
As you wander along the Vale of Llangollen, take in your surroundings of the crisp orange and yellow hue of Wales' autumn trees. The dramatic arches of the Pontcysyllte Aqueduct will leave you breathless. Then, end your day with a peaceful pit stop in the quaint village of Llangollen itself.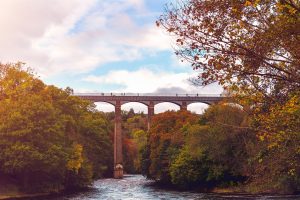 The Dark Hedges
This compelling avenue of beech trees was planted in the eighteenth century to impress visitors as they approached the Stuart family Georgian mansion. Two centuries later, the walkway remains a magnificent sight, especially during the autumn season.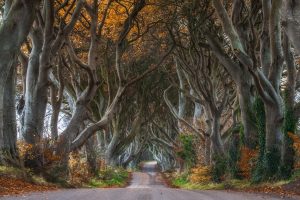 After admiring the best autumnal destinations the UK has to offer, all you need now is a sanctuary to come home to. An ABI is your ticket to experience these stunning places first-hand. Find your very own Great British haven here.
And, if you do visit any of these nature wonderlands this season, make sure to share your pictures and tag @ABIHolidayHomes on Facebook, Twitter or Instagram.