What's not to love about having a picnic on a sunny day? 😍  
We've put together some top tips for how you, your friends and family can enjoy the perfect picnic.  
Picking the right spot 
There are many factors to consider when going for a picnic, the biggest being; making the decision on where you want to have it. You might pick a spot at the beach, in a field, at a park or at a nearby landmark/beauty spot. If you're unable to travel, you can even have a picnic outdoors at your ABI or at your park! 
Other factors you may want to consider are picking a place with nice views, a spot with local amenities to visit or if you have children, you may need to find somewhere with access to baby changing facilities and toilets. 
Locations we'd recommend across the UK are: 
Corfe Castle, Dorset – this is great for a family picnic with a large playing field and play area. There are also nearby public toilets or cafes that you can use.

 

Tatton Park, Cheshire – if you're up for walking to find your picnic spot, head to the viewpoint at Tatton Park, there's lots of areas to explore and a farm.

 

Upper Wharfedale, Yorkshire – the dales are perfect for a picnic, such as Fountains Abbey, Brimham Rocks, Bolton Abbey or Malham Cove. All of these places offer beautiful backdrops, with many of them being featured in famous films.

 

Marsden Bay, South Tyneside – ranked as one of the UK's 10 picnic hotspots, this bay offers spots on the sands or on the cliffs which are perfect for birdwatching.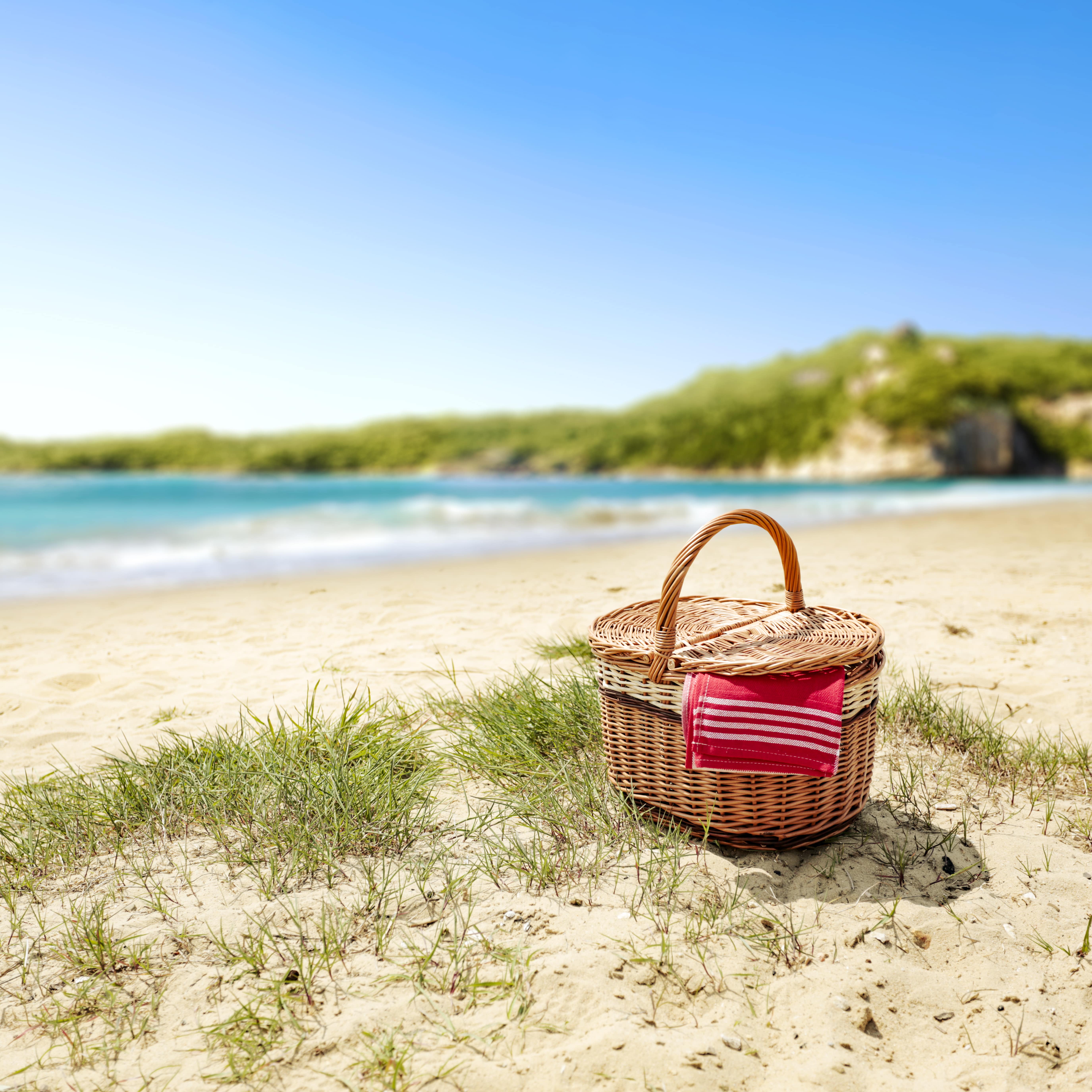 Getting the perfect set up  
It's crucial to be organised when planning a picnic, making sure to bring necessities but also packing things that provide some comfort. Things you'll need include a blanket or a mat, ideally a waterproof one, in case the grass or sand beneath you is damp. If you're a bigger group or you'd prefer to take your picnic up a level, bring some camping chairs and a foldable table! 🧺 
To make your picnic extra special, why not bring a wooden chopping board to create your own charcuterie board, or bring an afternoon tea stand to place on some cakes and sandwiches 🍰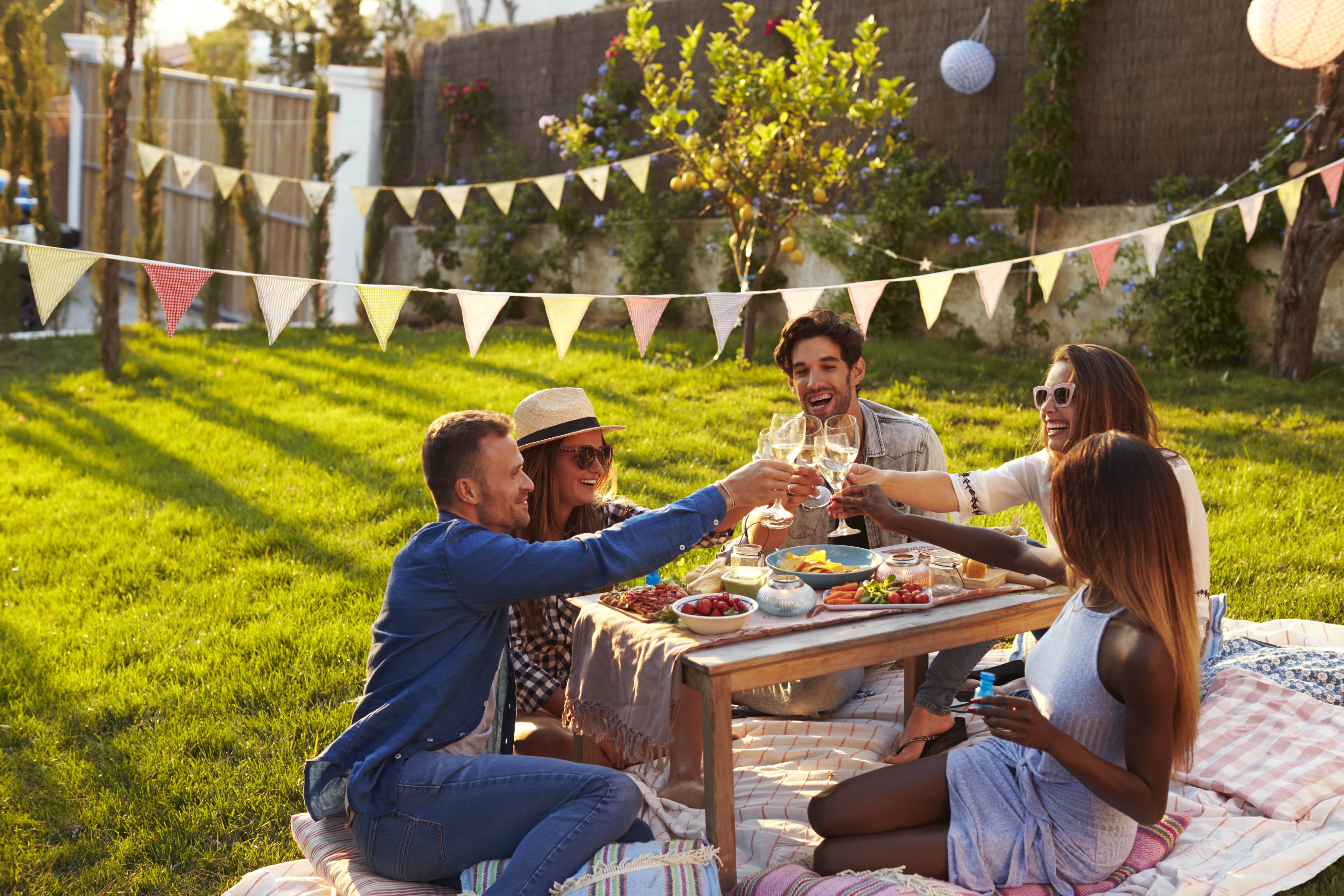 Food & drink to bring  
Make sure that you bring a mixture of food and drink that is easy to pack and eat, such as chicken skewers, sausage rolls, sandwiches, salad, potato salad, hummus, carrot sticks, crisps and strawberries🍓And to keep these fresh, make sure to bring along a cool bag.  
Flasks are also ideal for holding a lot of liquid for more than one person to have a drink.  You can use this not only for your tea or coffee but for cold drinks to keep you hydrated in the sunshine. 
Make sure to pack your food in Tupperware boxes and sandwich bags and take reusable cutlery to limit any rubbish.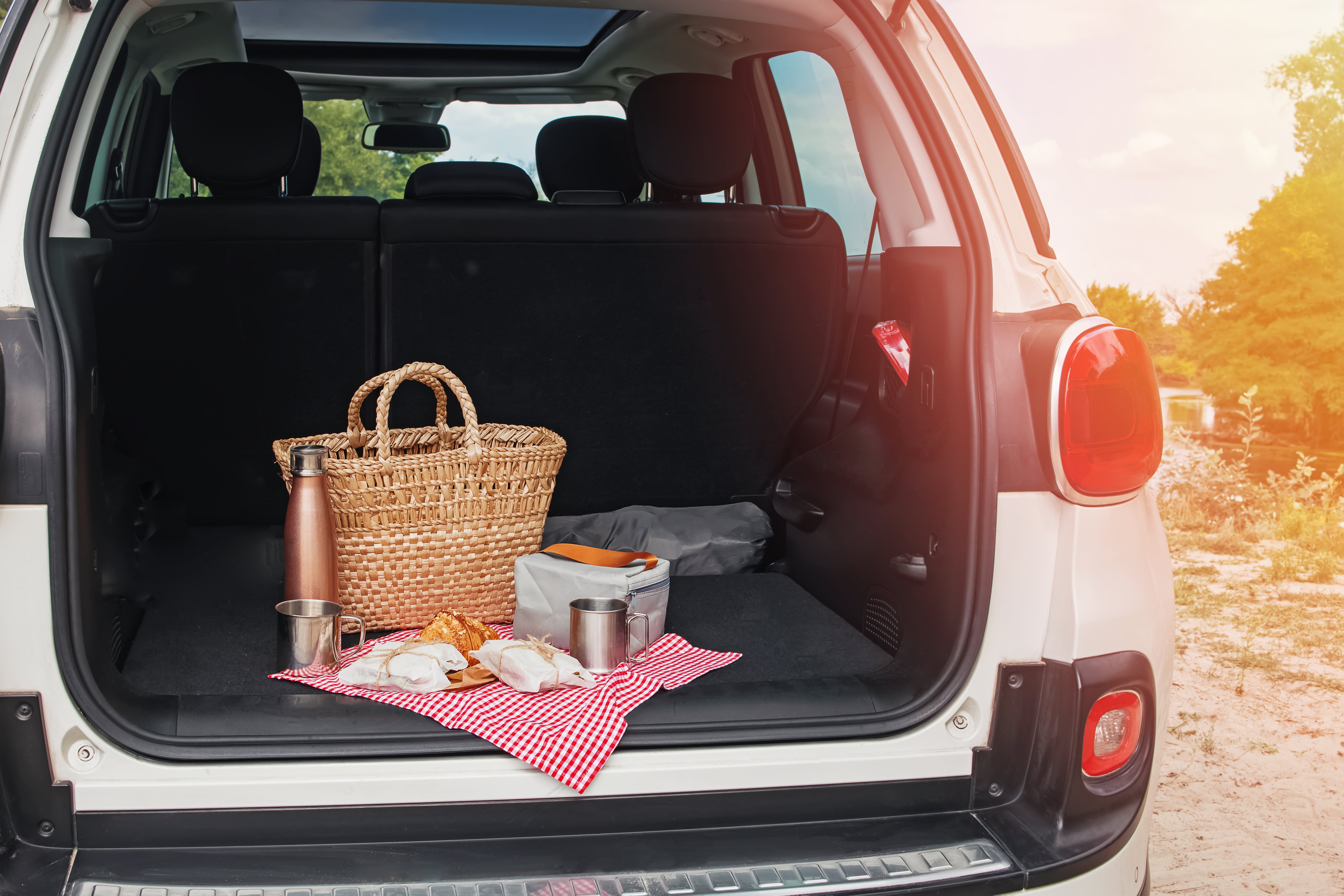 Activities to take along 
When at your picnic, you'll want to make the most of the afternoon or evening!  
So why not bring along a deck of cards, a board game or colouring book to keep you and your family entertained. Games we'd recommend are; Uno, Dominos, Checkers, Connect 4, Guess Who or Jenga. Or if you're picnicking alone, a book may be handy! All these things are easy to pack amongst your picnic supplies. If you're having your picnic at the seaside, make sure to bring along a sandcastle bucket and spades or a beach ball.  
We would love to see your picnic photos! Make sure to tag us in your photos on Facebook, Instagram and Twitter 🤗