Valentine's Day is all about spending quality time with loved ones, sharing experiences and creating wonderful memories. It's the most romantic time of the year. Make the most of it by spending a long weekend away in your home away from home
Breakfast in Bed
Take advantage of a relaxing morning in bed. Keep warm and stay snuggled up with a cup of tea and breakfast in bed. Our holiday homes come with everything you need to whip up a hearty breakfast. Depending on which ABI you have, they can come with either gas or electric integrated appliances. Making it easy for you to boil, fry and grill all at the same time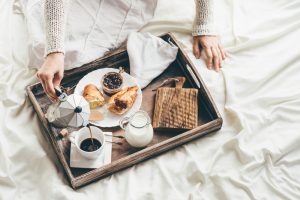 Romantic Walks
Since Valentine's Day falls on a Monday this year, why not make the most of a long weekend. Take a long, romantic walk with your loved ones and look at the breath-taking landscape of Britain's coastline or the beautiful green countryside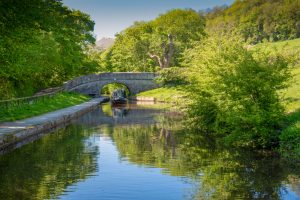 One of our favourite walks is at Llangollen Canal in Wales. Take in the crisp orange and yellow tones of the Welsh trees as you walk along the Vale of Llangollen. The dramatic arches of Pontcysyllte Aqueduct will take your breath away.
Table for Two, Please
Spend the evening rustling up a romantic dinner without spending a fortune – set the mood with candles and music. Cook together, be interactive. Why not make your own pizzas, it's a great way to have some fun!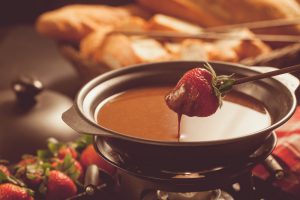 Finally dessert – it has to be chocolate fondue and strawberries, the ultimate romantic treat. What could be better when you don't have to leave your living room to enjoy it?
Cosy up in front of the fire
After a cold winter stroll, sit and warm up in front of a crackling open wood fire – how romantic? Have a bottle of prosecco and perhaps a punnet of chocolate covered strawberries for an extra special touch, whilst snuggling up and watching the flames flicker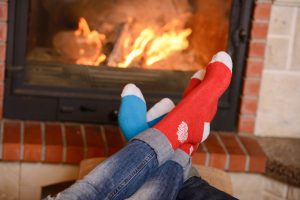 We'd love to see how you spend your Valentine's Day in your ABI. Be sure to share your photos on Facebook, Twitter, or Instagram and you may find yourself featured on our page!