We can't think of anything better than retreating to an ABI holiday home this Valentine's Day. We know every couple is different, but with our luxury furnishings and stylish interiors, where better could there be to spend it?
To help you make even more of your Valentine's day at your ABI, we've created our own guide to the perfect day…
Take advantage of our state-of-the-art entertainment systems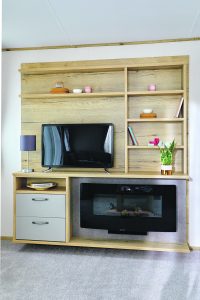 One of the best things about staying in an ABI holiday home is snuggling up on the comfy sofas, shutting off from the world and settling into a great film, and on Valentine's Day there is no better time to watch a classic romantic movie!
Or, if you prefer something more relaxing take advantage of one of our Bluetooth sound systems to listen to your favourite tunes.
Cook a meal in your thoughtfully designed kitchen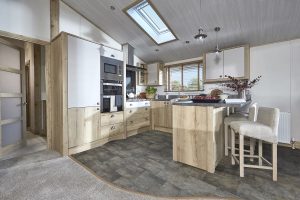 All of our holiday homes feature well designed kitchens, so make the most of it! If you have decided to cook a meal for your partner this year but you're not much of a chef, don't worry, we have sourced some great recipe inspiration which you can find here.
Or if you have both decided you would like to keep it simple and cook together in our spacious kitchens, we suggest scrumptious baked Camembert, a seafood pasta dish and to finish a rich, dark chocolate fondue.
Game and puzzle night in front of the fire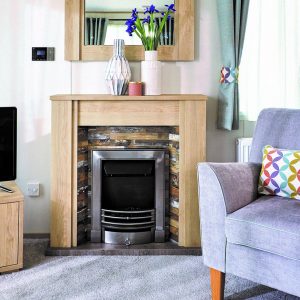 Being away from it all at your ABI is also the perfect opportunity to reconnect over some good old-fashioned board games or puzzles! Settle down with your partner with a good glass of wine and a jigsaw in front of the electric fire for some quality time together, or if you're both a little competitive set the board games up in your dining area to play a game of Scrabble or Monopoly!
Breakfast in bed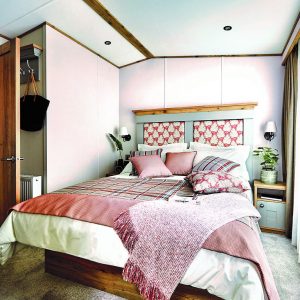 Nothing could be more perfect than waking up in an ABI holiday home, however, you can make this day extra special and surprise your partner with breakfast in bed. We are imagining pancakes topped with plenty of berries or heart-shaped French toast partnered with a cup of Yorkshire tea in their favourite mug. If your partner hasn't got much of a sweet tooth click here to take a look at some other recipe options to help make your Valentine's morning extra special.
Create a scrapbook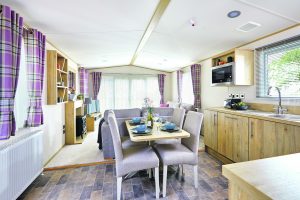 Have you been meaning to update the photo album for a while now? Valentine's Day is a great time to sit at the dining table together and reminisce on all the great memories you share.
ABI holiday homes are the perfect place to relax with your loved one. We hope we have given you some inspiration of how you can surprise your partner this year on the most romantic day. Remember to follow us on Facebook, Twitter and Instagram to keep up with our latest updates. Plus if you would like to find out what local attractions are close to your ABI click here.