You may have been hearing the word 'Veganuary' more and more recently as people are trying a plant-based diet. Our well-planned kitchens with full height splashbacks and domestic fittings are the perfect place to try a new recipe. Here's some inspiration depending on whether you want a complete diet refresh or just fancy a January health kick. Give it a try and swap out your meat feast meals to one of these delicious vegan recipes cooked in your ABI holiday home:
Add a bit of warmth into your cold January nights with this vegan chilli recipe from BBC Good Food. This meal is full of veggie goodness and is sure to pack a flavourful punch. Depending on how much heat you can handle, you can tailor your spice levels to your preferred choice. Gather your friends and family in your ABI and serve it with rice, tacos or jacket potatoes. The possibilities are endless!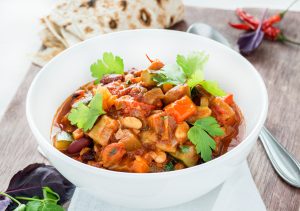 Green lentil, potato and mushroom burgers
Are the frozen veggie burgers from the supermarket not cutting it for you? Why not make your own! This vegan burger recipe from Great British Chefs turns the fast food favourite into a healthy alternative. Try it yourself by using our domestic ovens with electric ignition or save the recipe to use for your ABI summer barbeques!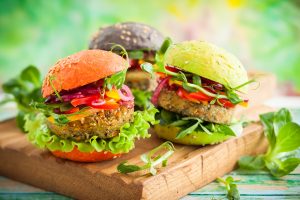 Vegan spaghetti Bolognese
It's everyone's top pasta dish and a well-loved family favourite, but have you ever thought of making it vegan? You'd be surprised with the familiar taste and texture from this vegan spaghetti Bolognese recipe so it's a good one for the regular meat-eaters! Make a big batch of this and then freeze for those days when you need a quick, filling meal at your ABI that also tastes delicious. This is easy to do in your ABI as our kitchens have integrated appliances so try the classic Italian recipe from Waitrose here.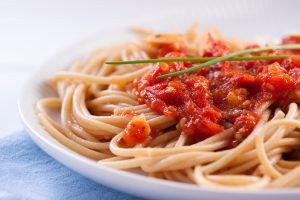 Winter is the season of soup and this recipe is packed with flavourful vegetables, sure to clear any mid-winter sinuses. This hearty soup from realsimple calls for just a few healthy ingredients and simple steps. The lentils add that much needed protein so there are no excuses not to draw the curtains, light the fire and enjoy in your ABI…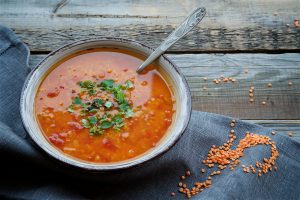 What better way to finish your vegan banquet than with banana bread? This recipe gives you all the enjoyment of a sweet treat, without sending your blood sugar levels through the roof! Try this recipe from olivemagazine and see if your holiday park neighbours can tell if it's vegan. Tip: be sure to use very ripe bananas for the perfect flavour.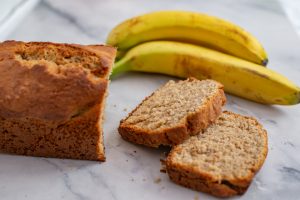 Have we convinced you to give one of these recipes a try in your ABI? We want to know how it turned out! If we have inspired you to create one of these delicious meals, make sure to tag us on our Facebook, Twitter or Instagram.