This year has taught us that the little things matter even more. Happy places where we can do what really matters and spend quality time together or retreats where you can savour the simpler delights of a Great British holiday. That is exactly what our 2020-2021 Collection is all about with every ABI made for enjoying the precious moments in life.
Your search for a little more sanctuary is over as we welcome you to the 2020-2021 Collection.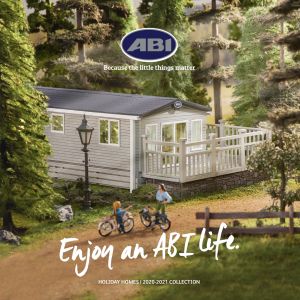 Introducing our brand new model for 2020-2021, The Roecliffe. Heavenly, homely, and wholly modern, this spacious family holiday home is a relaxing escape fit for the 21st century. Enjoy the best of two very different worlds when you get away to The Roecliffe. Traditional kitchen details give it a farmhouse feel and on-trend colours add a fresh twist, making it contemporary as well as cosy. It's also peppered with practical features such as the coffee table hiding a handy cube footstool or the master suite's bed lifting up for extra storage. And those are just two smart features that make this retreat perfect for a family getaway.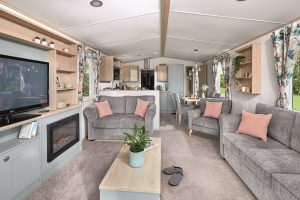 Our behind the scenes dedication is the secret to your escape. We have a real appreciation for making even the tiniest thing perfect which is why every millimetre matters to us. From the second that pen is put to paper designing your ABI, to that milestone moment when we wave it out of the factory doors, we understand that we're creating much more than a holiday home for you. Our team build the canvas for your memories, making space for happy times, providing comfort with every thoughtful detail. We put so much care and attention into everything we do here at ABI and that goes for this collection too.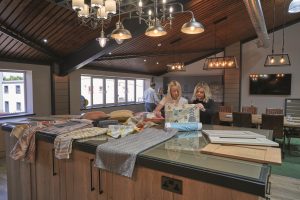 This year's collection launch certainly looked a bit different. As you couldn't come and see the collection in person this year, we brought them to your homes instead with a virtual launch event. We invited you to a full day filled with everything you wanted to know about the collection from interior tours to meeting the designers. Not to worry if you missed the event, you can see everything we shared on our Facebook page here.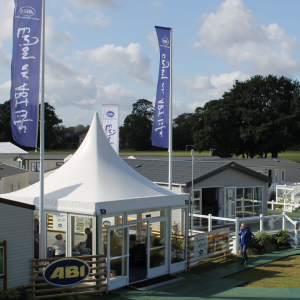 And finally, this collection is dedicated to our fans. Even though we had to spend some time away, the support from the ABI community has been incredible. Thank you to everyone who shared their #ABILife from the comfort of their own homes.
Find your very own Great British haven here. You can also request a brochure to read all about our 2020-2021 Collection here.